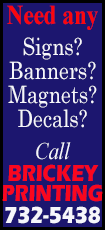 "First big league hit, his first major league shutout, his first Subway Series win," the Yankees manager said.

He didn't mention Tanaka making his first start as the team's unquestioned ace. Then again, Girardi didn't have to state the obvious after Tanaka's masterful four-hitter lifted the Yankees past the New York Mets, 4-0.

Girardi said before the game he expected Tanaka to provide plenty of length for the reeling and pitching-depleted Yankees, who had lost four in a row to fall to 20-20.

Tanaka did that and more in a dominant performance in which he again showed why the Yankees gave him a $155 million, seven-year contract in February.

Tanaka, who has pitched into the seventh inning in all eight starts this season, walked none and struck out eight Wednesday. He improved to 6-0 with a 2.17 ERA, and he won his 34th consecutive decision dating back to his penultimate season in Japan in 2012.

"Overall, I think that today was my best day," Tanaka said through an interpreter.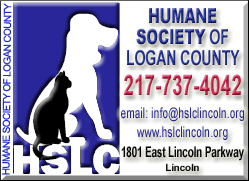 Only two Mets players got to second base against Tanaka. He faced just three batters over the minimum and went to a three-ball count three times in a 114-pitch performance.

"Stopping a losing streak, knowing that we needed a win bad, we needed distance bad -- you look up and he's in the fifth inning and he's only thrown (56) pitches," Girardi said. "He did what we had to do for our club, and he really stepped up."

Tanaka retired 11 in a row following a first-inning single by Mets second baseman Daniel Murphy. He set down seven straight between the sixth and eighth, striking out the side in the seventh.

Any doubt that Tanaka would be given the chance to pursue his first complete game was erased when he stepped to the plate with two outs in the ninth inning -- and singled for his first hit in the United States.

"Apparently he can do everything," Yankees second baseman Brian Roberts said after his team ended its six-game losing streak against its cross-town rivals.

"I knew that we were in a little funk, losing four in a row, and I also knew that we hadn't won a Subway Series (game) in a while," Tanaka said. "So yes, I did want to go out there and try to get a win for us."

The gem by Tanaka was exactly what the pitching-starved Yankees needed. Three of the Yankees' projected starters -- left-hander CC Sabathia and right-handers Ivan Nova and Michael Pineda -- are on the disabled list, and the rest of the rotation behind Tanaka is 10-12 with a 4.95 ERA.

Sabathia's turn in the rotation Thursday will be taken by right-hander Chase Whitley, who will make his major league debut after making just 14 minor league starts over five seasons.

"We haven't been playing as well as we'd like -- losing some of our starters lately hasn't helped," Roberts said. "So for him to go out there and continue to pitch the way that he has all year really was huge for us."

[to top of second column]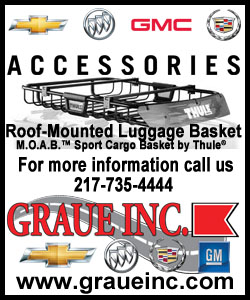 In addition, Tanaka's complete game provided a night of rest to a Yankees bullpen that was tattooed for 13 runs over 15 innings in the previous four games.

"I think you could argue that he's been as valuable as anyone on our team with what he's done so far this year," Girardi said.
Third baseman Yangervis Solarte and first baseman Mark Teixeira each hit solo homers for the Yankees, while Roberts had two triples -- his first two-triple game in 1,361 big league games. Left fielder Brett Gardner had two singles, a run and a stolen base.

Mets right-hander Rafael Montero took the loss in his major league debut. He allowed three runs on five hits and two walks while striking out three over six innings.

The Mets (20-21) saw their three-game winning streak end.

The Mets hit six homers and scored 21 runs in winning the two Subway Series games at Yankee Stadium but saw their best-hit balls Wednesday -- fly balls to right by third baseman David Wright and center fielder Curtis Granderson in the first and a fly to right by Murphy in the fourth -- die on the warning track.

"We had three home runs tonight," Mets manager Terry Collins said. "Just in the wrong part of town."

NOTES: After the game, the Mets outrighted RHP Kyle Farnsworth to the minors. Farnsworth, who was serving as the closer, had an 0-3 record, three saves and a 3.18 ERA in 19 games. ... Prior to the game, the Mets placed RHP Dillon Gee -- their scheduled starter for Thursday's series finale -- on the 15-day disabled list with a right lat strain and sent C Travis d'Arnaud for concussion tests. The Mets said Gee got hurt during a bullpen session Tuesday. His roster spot was taken by RHP Rafael Montero, who made his major league debut Wednesday. Gee's rotation spot will be filled by RHP Jacob deGrom, who will make his major league debut Thursday. ... D'Arnaud was injured Tuesday night when he was accidentally hit in the head by the bat of Yankees RF Alfonso Soriano during Soriano's backswing. ... The Yankees were still without OF Carlos Beltran, who was diagnosed with a bone spur in his right elbow after he felt pain taking swings in the batting cage during Monday's game. Beltran had a cortisone shot Tuesday. ... Yankees OF Ichiro Suzuki, who hasn't played since Sunday due to a sore knee and back, was available as a pinch hitter but did not play.
[© 2014 Thomson Reuters. All rights reserved.]
Copyright 2014 Reuters. All rights reserved. This material may not be published, broadcast, rewritten or redistributed.