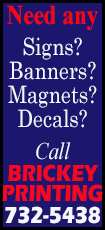 This year's event will start at 9 a.m. Sunday, Sept. 21, at Memorial SportsCare, 4550 W. Iles Ave.

New this year, a 12-week training program, the Biathlon Brigade, will be offered to help women prepare for the September event. The Biathlon Brigade will meet at 6 p.m. Tuesdays and Thursdays from July 1 to Sept. 18 at SportsCare.

Click here (YouTube video) for more information about the Women's Biathlon and the Brigade.
"The Biathlon Brigade is designed for beginners but can be adapted for more advanced athletes," said Stacy Curtis, SportsCare's senior physical therapist and the biathlon's co-race director.

To sign up for the training program, women can register online at Active.com.
The biathlon is a noncompetitive event that features a 20-kilometer bike ride and a 5-kilometer run. Women can choose to participate in the entire event or select the relay option, in which one woman completes the bike portion of the event and her partner finishes the run.

Registration fees are graduated by age level, and there is a discount for early registration before August 3. Women can register online at Active.com and search for biathlon or SportsCare. The biathlon has been sanctioned by USA Triathlon, the sanctioning authority for more than 2,000 diverse events ranging from grass-roots to high-profile races nationwide.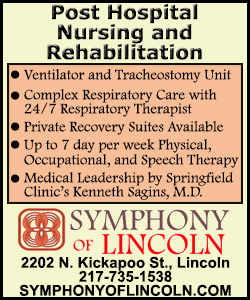 Participants who are not USA Triathlon members will also need to pay an additional USAT one-day membership fee. All USA Triathlon members must bring their membership cards. Registration is limited to the first 500 women.

SportsCare's biathlon is a noncompetitive event for central Illinois women who may or may not have experience participating in an organized athletic event, Curtis said. "No matter what your physical fitness level, this is a great event for women and a lot of fun every year."

Participants will be able to pick up their event packets at Memorial SportsCare from 4 to 7:30 p.m. Thursday, Sept. 18, or on the day of the event between 6:30 and 8:30 a.m. All participants must show a photo ID at packet pickup.
Volunteers are also needed on Sept. 21 to help at the finish line and with timing, course monitoring, cleanup, and drink and aid stations. Volunteers can register at MemorialSportsCare.com.
[Text received; MICHAEL LEATHERS, MEMORIAL HEALTH SYSTEMS]