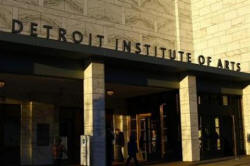 Detroit Creditors Dealt Setback On Art Plan
Send a link to a friend Share
[May 16, 2014] DETROIT (Reuters) - A federal judge on Thursday refused to give some of Detroit's creditors unfettered access to art works and related documents in order to pursue a plan to increase the pot of money available for bankrupt Detroit to pay its debts.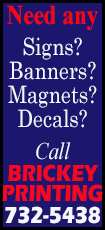 Bond insurance companies Financial Guaranty Insurance Co and Syncora Guarantee, as well as European banks and others had asked the U.S. Bankruptcy Court to direct the city and the Detroit Institute of Arts (DIA) to cooperate with their efforts to assess the art work in an effort to develop offers to monetize all or some of it.

Judge Steven Rhodes, who is overseeing Detroit's historic bankruptcy case, declined to force the city to cooperate with the effort, turning down a request to remove art work from the walls of the DIA for appraisal purposes. But he said that DIA was willing to give creditors access to works not on display.

"We were hopeful that the city would cooperate fully with the four parties that expressed interest in entering into transactions that would fully monetize the art, which could generate up to $2 billion for the city and creditors, substantially greater value than the city would receive pursuant to the so-called 'grand bargain,'" FGIC said in a statement.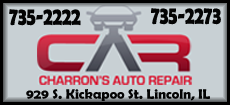 Under the city's plan to adjust $18 billion of debt and exit the biggest municipal bankruptcy in U.S. history, philanthropic foundations, the DIA and the state of Michigan would come up with $816 million over 20 years to ease pension cuts on Detroit retirees and prevent a sale of art to pay city creditors.

FGIC said that deal places politics over the financial and legal realities of the situation "and will almost certainly result in drawn-out litigation that no one wants."

[to top of second column]
FGIC and Syncora, which are on the hook for making full payments on Detroit bonds they insured, are in a shrinking group of creditors continuing to fight the city's debt plan. Kevyn Orr, Detroit's state-appointed emergency manager, has been reeling in settlements with other creditors including the city's two retirement systems.

According to the court filing by FGIC and other creditors, the entire art collection could fetch $1.75 billion if it were sold or could be used as collateral for a $2 billion loan.

"The city could use the proceeds of the loan to make the contributions to the retirement systems it currently proposes to fund pursuant to the DIA Settlement, and to enhance recoveries to unsecured creditors," the filing stated.

(Reporting By Cherie Curry in Detroit, additional reporting by Karen Pierog in Chicago; editing by Andrew Hay)
[© 2014 Thomson Reuters. All rights reserved.]
Copyright 2014 Reuters. All rights reserved. This material may not be published, broadcast, rewritten or redistributed.