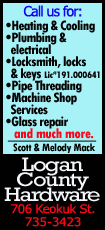 The iconic New York Yankees shortstop, who is retiring after the season, was overshadowed in his final Subway Series game, a 1-0 Yankees win at Citi Field that was dominated by young pitching on both sides.

The nine pitchers who appeared Thursday combined to allow just nine hits -- six by the Yankees, three by the Mets -- and issue four walks while striking out 22 in the first 1-0 game in Subway Series history.

Seven of the nine hurlers are 27 years or younger, including Yankees right-hander Dellin Betances, who earned the win by striking out the final six batters he faced. He pitched 2 1/3 perfect innings in relief of right-handed starter Chase Whitley, who allowed two hits and two walks while striking out four over 4 2/3 frames in his major league debut.

Whitley said he was awed playing with Jeter -- one of only 10 active players who were playing when interleague games began in 1997 -- and the rest of the Yankees' high-priced veterans.

"Unbelievable blessing to play with the guys that have been around (and) done so much in this game," Whitley said. "It's just unbelievable."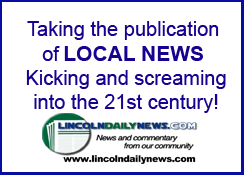 Jeter, who went 0-for-4 before being lifted for shortstop Brendan Ryan in an eighth-inning double switch, left the locker room without speaking to reporters.

He garnered some laughs before the game, when the Mets presented him with a subway tile mosaic featuring his No. 2 and pinstripes in Yankees and Mets colors. The Mets also gave his foundation a check for $22,222.22.

Jeter hit .364 in 88 regular season Subway Series games against the Mets, his highest average against any opponent he faced more than 10 times. He also was the MVP of the 2000 World Series against the Mets, which the Yankees won in five games.

Jeter laughed when told that former right-hander Mariano Rivera received similar parting gifts before his Subway Series finale last year -- when he blew the save in a 2-1 Mets win on May 28.

"Well, I won't blow a save, I know that much," Jeter said.

Rivera's replacement, right-hander David Robertson, closed out the win by retiring all four batters he faced. But Robertson, like the rest of the Yankees and Mets, were awed by Betances, who has struck out 39 batters in just 22 1/3 innings.

"With Dellin's stuff, just throwing a fastball and curveball is all he really needs," Robertson said. "It's that good."

[to top of second column]
"He was really impressive -- what did he strike out, six of seven guys?" Yankees manager Joe Girardi said. "I think his confidence is going higher and higher every time he takes the mound."

Said Mets manager Terry Collins: "I'm glad I don't have to see him for a while."
Mets right-hander Jacob deGrom, who was also making his major league debut, actually outdueled Whitley but took the hard-luck loss after giving up an RBI double to Yankees right fielder Alfonso Soriano with two outs in the seventh.

"Jacob tonight kept us right there, gave us really a legitimate shot, and we couldn't get much going," Collins said.

The 38-year-old Soriano was the only player with multiple hits Thursday. The Yankees improved to 21-19 while the Mets fell to 19-21.

NOTES: The Mets placed C Travis d'Arnaud on the seven-day concussion disabled list and recalled C Juan Centeno from Triple-A Las Vegas. D'Arnaud was hurt when he was hit in the head by a backswing Tuesday night. Centeno made his fourth major league start and went 0-for-2 with a walk. ... The Mets also recalled LHP Josh Edgin from Las Vegas. He replaced RHP Kyle Farnsworth, who was outrighted after Wednesday's game. ... To make room for RHP Chase Whitley on the active and 40-man rosters, the Yankees placed OF Carlos Beltran (bone spur in right elbow) on the 15-day disabled list while also activating from the 15-day disabled list -- and subsequently designating for assignment -- RHP Bruce Billings. Beltran was hurt while swinging in the cage during Monday's game. He may require surgery if rest doesn't help. ... Yankees 2B Brian Roberts has three triples this year, as many as he had in 1,356 at-bats between 2009 and 2013.
[© 2014 Thomson Reuters. All rights reserved.]
Copyright 2014 Reuters. All rights reserved. This material may not be published, broadcast, rewritten or redistributed.