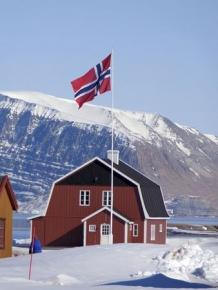 Polar Explorers' Telegraph Station Back In Service In High Arctic
Send a link to a friend Share
[May 17, 2014] OSLO (Reuters) - Visitors to the high Arctic can now walk in the footsteps of great polar explorers like Roald Amundsen and send messages from the telegraph station that was first to receive news of the North Pole's conquest nearly 90 years ago.
Norway has renovated Amundsen's telegraph station at Ny-Aalesund, the world's northernmost permanent settlement on the remote Svalbard archipelago, and tourists, arriving mostly on cruise ships, will from next week be able to use it to send electronic messages around the world.

Amundsen, the first to reach the South Pole in 1911, had his sights on the North Pole but settled for Antarctica when American Robert Peary beat him to the top of the world.

When credible doubts later emerged about Peary's feat Amundsen took up the quest again. In 1926, along with Italian airship designer Umberto Nobile, he sailed over the North Pole in a zeppelin, becoming the first to officially reach the pole.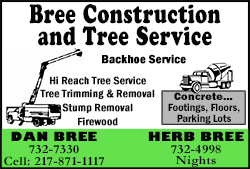 "This station was their only connection," says Dag Blakkisrud, who heads the telecom firm Telenorís heritage programme, which paid for the refurbishment.

"Amundsen sent several messages to Ny-Aalesund from the journey and a few years later when he got lost in a plane searching for Nobile, who was himself lost out in the ice. The station also received two telegraphic messages from him, which was the last we ever heard from Amundsen," Blakkisrud said.

Those would be the last messages ever received from Amundsen, whose remains or his airplane have never been found.
The town transformed into a mining colony after the expeditions but was abandoned after a 1962 accident killed 21 workers. It now functions as a research station.

"We brought back all the original equipment left when the town was abandoned 50 years ago. The telegraph will be the only way for tourists to send a message home as there is no mobile phone reception here," said Aasne Dolve Meyer, an adviser at Kings Bay AS, which runs the town.

Kings Bay expects around 30,000 visitors to Ny-Aalesund this year.

(Reporting by Balazs Koranyi; Editing by Susan Fenton)
[© 2014 Thomson Reuters. All rights reserved.]
Copyright 2014 Reuters. All rights reserved. This material may not be published, broadcast, rewritten or redistributed.