The right-hander combined with four relievers on a four-hit shutout as the Tampa Bay Rays defeated the Los Angeles Angels 3-0 on Friday night in front of 38,796 at Angel Stadium.

Archer (3-2) conceded a season-low two hits, walked five and struck out five in 5 2/3 innings for his first win since April 19. Right-hander Grant Balfour pitched a perfect ninth inning with one strikeout for his eighth save.

"Everything was on," said Archer, who threw a season-high 104 pitches. "I didn't throw one change-up. I had the type of stuff to go much deeper in the game, and I wanted to do that.

"But walking away with a victory for the team and shutting out a good lineup, I'm not going to complain about it."

Archer lost his last start and received no decision in the previous three after beating the New York Yankees four weeks ago.

"He kept a nice tempo," Rays manager Joe Maddon said about Archer's performance. "The stuff you saw out there is typical for him. He had the good-velocity fastball. I thought the slider had better location."


Shortstop Yunel Escobar gave Tampa Bay a 1-0 lead in the top of the fifth inning. Escobar hit an 0-2 fastball from right-hander Jered Weaver (4-3) over the center-field fence for his third home run this season. Escobar finished 3-for-3 with an intentional walk.

"That home run was huge, man," Maddon said. "It gave us a little bit of ability to breathe slightly easier."

Archer had retired 12 of 13 batters before the Angels loaded the bases on three successive walks with two out in the bottom of the fifth. But first baseman Albert Pujols hit a ground ball to third baseman Eva Longoria for a fielder's choice that end the inning.

"I threw him a slider down in the strike zone, and he rolled over on it," Archer said. "That ball hit the chalk and Longy got it right as it hit the chalk. If it's an inch left, it's a foul ball and we're talking about a totally different situation."

Since May 7, Pujols is 4-for-38 without a home run or an RBI.

"He's taking good swings," Angels manager Mike Scioscia said. "He's just missing the ball. He's been in a little bit of a downturn but when he gets it, he keeps it for a long time."

Tampa Bay then scored a run in the top of the seventh. Third baseman Evan Longoria led off with a walk, stole second base and came home when first baseman James Loney lined a pitch off the base of the wall near the right-field foul line. Los Angeles right fielder Collin Cowgill played the ball quickly to hold Loney to a single.

[to top of second column]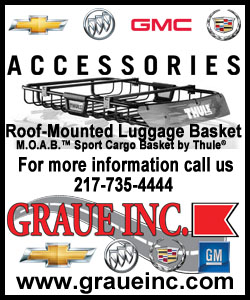 The Rays exploited another leadoff walk in the eighth to build a 3-0 lead. Longoria lined a single to send center fielder Desmond Jennings home after Jennings drew a base on balls and moved to second one out later when Wil Myers walked.
Weaver scattered two runs, three hits and three walks in seven innings and struck out five but suffered his first loss since April 6. Weaver and three relievers combined for eight strikeouts.

"This is the best stuff he's had this season," Scioscia said. "He had good life on his fastball and he pitched a strong game."

NOTES: Tampa Bay 2B Cole Figueroa made his major league debut on Friday night as a pinch-hitter and defensive replacement. The Rays recalled Figueroa from Durham (International League) on Thursday to replace 2B Ben Zobrist, who went on the disabled list (dislocated left thumb). ... Rays RHP David Price leads the American League with 62 2/3 innings pitched, 70 strikeouts and 67 hits allowed. ... For the second consecutive game, the Rays wore shorts and lightweight shirts during pregame. Temperatures reached 93 degrees on Friday, the fourth day of a heat wave. ... Tampa Bay RHP Alex Cobb (strained left oblique muscle) will make a rehabilitation start on Saturday for Charlotte (Florida State League). Cobb will be limited to five innings or 75 pitches. ... Los Angeles RHP Jered Weaver needs three strikeouts to pass RHP Mike Witt and move into third place on the Angels' career list. ... Angels 1B Albert Pujols needs one double to pass Hall-of-Famer Lou Gehrig and move into 33rd in that category. Pujols also needs three home runs to reach 505 and surpass Hall-of-Famer Eddie Murray, who finished with 504. ... Los Angeles CF Mike Trout began the game leading the American League with four triples and 52 strikeouts. ... Angels RF Collin Cowgill is batting .350 in May (14-for-40 before Friday night) to raise his average to .321. ... Los Angeles IF-OF Grant Green's six-game hitting streak, a career best, ended Friday night when he fouled out as a pinch-hitter.
[© 2014 Thomson Reuters. All rights reserved.]
Copyright 2014 Reuters. All rights reserved. This material may not be published, broadcast, rewritten or redistributed.