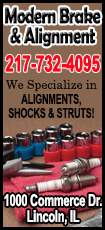 De La Rosa held the Padres hitless until right fielder Chris Denorfia opened the seventh inning with a triple off the right-field wall.

Leading 1-0 to that point on an unearned run, De La Rosa quickly regrouped. He shattered the bat of shortstop Everth Cabrera, who grounded to second. Third baseman Chase Headley hit a soft liner to second baseman DJ LeMahieu, and left fielder Carlos Quentin popped up to third baseman Nolan Arenado to end the inning.

"I never think about it," De La Rosa said of the no-hitter. "I just try to go as long as I can in the game and I think I did a pretty good job at that."

Referring to his five-pitch at-bat in the seventh, Headley said, "He'd been going the splitter and fastball away the entire game, so I was trying to pick one side or the other. I got one decent pitch and hit it pretty hard foul. After that, I was just trying to battle. When he has his stuff going to both sides of the plate, it's tough."

The seventh was the final inning for De La Rosa, who threw 59 of 89 pitches for strikes, got ground-ball 11 outs and said he could tell "everything was working really good" while warming up in the bullpen. Other than Denorfia's hit, the only ball to reach the outfield was a line drive to center.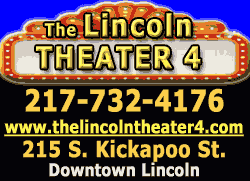 De La Rosa took the mound on eight days' rest after his scheduled start Tuesday at Kansas City was pushed back because of lower back stiffness. He aggravated his back while running out a grounder in the third inning and said it bothered him only when he ran.

After reaching first base on an error in the fifth, De La Rosa was visited by manager Walt Weiss and trainer Keith Dugger but stayed in the game.

De La Rosa pitched with a swollen knuckle on the middle finger of his left hand, a situation that he said arose while warming up in the bullpen.

"It's always something with me," said De La Rosa, referring to last season when he developed a bone bruise in the webbing of his thumb in mid-June but kept pitching despite the discomfort until he was finally shut down in mid-September.

De La Rosa is 3-0 with a 2.82 earned run average in four starts at Coors Field this season and 13-1 with a 2.77 ERA since the start of the 2012 season. He has won five consecutive starts with a 1.58 ERA in those games after beginning the season 0-3 with a 7.58 ERA in his first four outings.

The Rockies scored an unearned run in the fifth when second baseman Jedd Gyorko bobbled De La Rosa's two-out grounder with runners at second and third.

Center fielder Charlie Blackmon singled home the Rockies' second run with two outs in the seventh, ending a string of 13 hitless at-bats. Blackmon's hit came after LeMahieu singled with one out and De La Rosa's sacrifice. Blackmon's hit also finished Padres starter Eric Stults, who allowed six hits in 6 2/3 innings.

The Rockies scored another unearned run in the eighth on a two-out single by catcher Jordan Pacheco after Cabrera's two-base throwing error.

[to top of second column]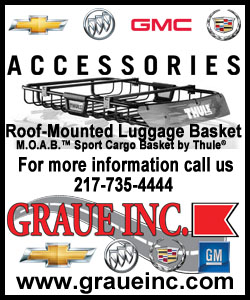 Rockies closer LaTroy Hawkins gave up a leadoff double in the ninth to Denorfia, whose hard grounder deflected off the glove of LeMahieu at second into short center field. Denorfia took third on Cabrera's fly to center and scored when Headley grounded a single to center.

Quentin followed with a single as Rockies shortstop Troy Tulowitzki made a dive for his ball in the hole but had it go off his glove. Pinch-hitter Seth Smith, who in 12 previous games this month was hitting .465 (20-for-43) with an .860 slugging percentage, fouled off four straight 1-2 pitches before popping out to Tulowitzki.
Hawkins picked up his 10th save in as many chances by striking out center fielder Cameron Maybin.

Rockies third baseman Nolan Arenado was ejected in the eighth by home plate umpire Seth Buckminster after arguing a called third strike. Buckminster is a minor league call-up umpire. Major League Baseball is using eight more umpires this year because it has two crews in New York monitoring replays.

"Obviously, I got ----ed off," Arenado said. "I was just telling him,' That's a ball. It's been a ball all night.

"Then I said, 'That's frigging terrible.' You can put in another word. Shouldn't have said that, but I got caught up in the moment."

It was the second straight game a Rockies player was ejected for disputing a called third strike. Tulowitzki was tossed out from the dugout on Wednesday at Kansas City after shouting his displeasure to home plate umpire Dan Bellino.

NOTES: Rockies C Wilin Rosario will likely be activated Sunday when he is eligible to come off the 15-day disabled list after a bout with influenza B. He played a rehab game on Friday at Triple-A Colorado Springs and is scheduled to play another there on Saturday. ... Rockies RF Michael Cuddyer (left hamstring strain) will likely be activated Tuesday. He played seven innings at first base and batted seven times in an extended spring training game and will play at least seven innings in the outfield and bat seven times on Saturday. Cuddyer is then scheduled to play a rehab game on Sunday at Colorado Springs...Padres LHP Eric Stults lost for the first time in his career to the Rockies. He was 3-0 against them in 12 previous games, including eight starts ... Jedd Gyroko's error that allowed a run to score in the fifth was his sixth error of the season..
[© 2014 Thomson Reuters. All rights reserved.]
Copyright 2014 Reuters. All rights reserved. This material may not be published, broadcast, rewritten or redistributed.