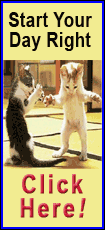 Gibson pitched seven strong innings of one-run ball as the Twins defeated the Seattle Mariners 5-4 in the first of a three-game set at Target Field.

Roughed up for six runs in only two innings in his last outing May 10 in Detroit, Gibson worked on staying on line more with the plate, a small change that helped prevent his arm angle from getting too high. A sinkerball pitcher, Gibson's off-speed stuff was effective all night as he allowed one run on six hits and two walks over seven innings, striking out four and improving to 4-3 this season.

"Trying to stay closed and keep a more consistent arm angle really helped with my change-up, especially and on my sinker," Gibson said.

With his team up 5-1, Gibson got two quick outs to start the seventh inning. But a pair of singles brought Mariners second baseman Robinson Cano up with two on and two outs. A career .324 hitter against Twins pitching, Cano had already reached base three times Friday. But instead of making a pitching change, Twins manager Ron Gardenhire stuck with Gibson - who rewarded that trust by forcing Cano into a groundout to end the inning.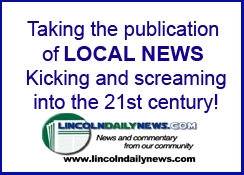 "I thought [Gibson's] ball was coming out of his hand really good still. I thought he was pitching really well," Gardenhire said. "I wasn't worried at all. It was his ballgame at that point."

Minnesota (20-20) was able to provide early run support for Gibson, scoring all five runs through the middle innings. The Twins took a 2-0 lead on three doubles in the bottom of the third and got a solo home run from designated hitter Josmil Pinto in the fourth to make it a three-run game.

After an RBI double by Cano drove in one in the top of the fifth, the Twins got it back in the next half inning on another solo homer, this one by second baseman Brian Dozier to make it 4-1. Shortstop Eduardo Escobar added an RBI single in the sixth to make it a four-run game.

"It just wasn't my best," Mariners starter Chris Young said. "When I made a mistake they hit it, and when I made a good pitch I felt like they hit it too. Some nights you run into a hot team and you tip your hat. They hit some balls that some guys don't hit and when I made bad pitches, they hit those too."

Young took the loss, his first of the season, after he allowed five runs (all earned) on 10 hits and a walk over seven innings.

"He didn't have his best stuff, but he really battled, gave us seven innings and really kept us in the ballgame," Mariners manager Lloyd McClendon said. "We didn't give him much support early. He's going to have days like that. He wasn't as sharp as he usually is, but all in all we were still in the ballgame."

[to top of second column]
Minnesota ended up needing all that offense after Seattle left fielder Dustin Ackley blasted a two-run triple into the gap in right-center with one out in the eighth inning. He scored one batter later on a sacrifice fly to make it 5-4.

"The guys gave it a fight and came back and tried to bail me out. I just dug them too big a hole," Young said.
One day after blowing his second save of the season against the Boston Red Sox, Twins closer Glen Perkins made it interesting again in the ninth on Friday, allowing a run and throwing a wild pitch. But a pop-out to first baseman Joe Mauer by Mariners designated hitter Corey Hart and a ground ball back to the mound from first baseman Justin Smoak stranded the runner at third base, securing Perkins' 11th save.

The Twins and Mariners will play the second game of the series Saturday. Seattle will send lefty Roenis Ellis (3-2, 3.69 ERA) to the mound. He will face Twins right-hander Samuel Deduno (0-2, 3.64 ERA).

NOTES: Twins RHP Mike Pelfrey pitched five innings of one-run ball at Triple-A Rochester in his first rehabilitation start. Pelfrey is on the 15-day disabled list with a strained groin. ... Twins LF Josh Willingham went 0-for-4 in a rehab start in Rochester Friday. He is coming back off a hand injury. ... Twins 2B Brian Dozier's third-inning double extended his hitting streak to seven games, a season high. His home run in the fifth was a solo shot, his ninth solo blast of the season. ... DH Josmil Pinto's fourth-inning homer extended his hitting streak to five games, a career high. ... Mariners 2B Robinson Cano reached on a fielder's choice in the first inning and has now reached base in 24 straight games, two fewer than his career high of 26 games set in 2012. ... The loss for Mariners RHP Chris Young was his first in the majors since Sept. 29, 2012. The 2007 All-Star spent the entire 2007 season in the Washington Nationals minor-league system.
[© 2014 Thomson Reuters. All rights reserved.]
Copyright 2014 Reuters. All rights reserved. This material may not be published, broadcast, rewritten or redistributed.