Hutchison silenced the Rangers, throwing a complete-game shutout as the Blue Jays edged Texas 2-0 Friday night at Globe Life Park.

Darvish struck out 11 in eight innings and did not allow a hit until the fifth, but it was not enough on a quiet night for the Texas bats.

Toronto broke through for a pair of runs in the top of the eighth inning after catcher Erik Kratz and center fielder Anthony Gose each reached base on bunt singles to start the inning. Blue Jays shortstop Jose Reyes hit a line drive to deep right field, but Rangers right fielder Alex Rios tracked it down for the first out of the inning.

Kratz moved to third on the fly out, and then he and Gose scored when left fielder Melky Cabrera doubled down the right-field line.

That was all the help Hutchison (2-3) needed as he struck out six, walked one and gave up three hits for his first career complete-game shutout. Hutchison had not won a game since his first start of the season on April 1 vs. Tampa Bay, a streak he was relieved to leave behind him.
"It's obviously something I was happy to do," Hutchison said. "Now I'm looking forward to getting the ball in five days. Thinking about the last seven starts doesn't do any good for what's going forward. Just like this is over now. You enjoy it today and you move forward."

Hutchison said he was determined not to focus on dueling with Darvish, even though both pitchers had excellent command through the early and middle innings. By the time Toronto edged ahead, Hutchison had a significant advantage in pitch-count and was moving along more efficiently than the strike-out tossing Darvish.

"You can only control what you're doing against their hitters," Hutchison said. "Once the ball leaves your hand, there's nothing else you can do. (Darvish is) usually going to be very stingy. For my game plan, it's just go out there and worry about what I'm doing and pound the zone."

Darvish (3-2) had not allowed a run in 15 2/3 innings before Toronto scored in the eighth.

A week after he took a perfect game into the sixth inning, Darvish did not give up a hit through the first four frames against Toronto. However, Blue Jays designated hitter Adam Lind poked a single through the right side of the infield for Toronto's first hit with no outs in the fifth. Darvish retired the Blue Jays in order after that and Lind did not reach second base.

Darvish struck out eight through the first five innings.

"(Darvish) was almost as good as our guy," Toronto manager John Gibbons said. "You know you've got to match him on the mound. Otherwise it's going to be a long, long night."

[to top of second column]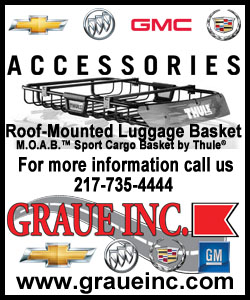 In the early innings, Hutchison was just as effective against the Rangers' lineup as Darvish was against Toronto. Hutchison gave up two hits through five innings and needed only 55 pitches to that point. Rangers center fielder Leonys Martin appeared to be the first Texas player to reach second after he singled to lead off the third and then was called safe stealing second. But a review of the play overturned the call, wiping out Martin's steal and keeping the bases clean for Hutchison.
"I thought he got him," Gibbons said. "Otherwise the guy is sitting there on second with no outs and you never know what happens. They're about to turn over the top of their lineup. That was a big call for us."

The Rangers lost their third straight and have scored only four runs in the last three games, all of them coming in a 5-4 loss to the Houston Astros. But Rangers manager Ron Washington emphasized that he's not getting anxious.

"I have quality guys out there," Washington said. "It's just a matter of them getting their at-bats until things fall in place. It was obvious tonight that Hutchison threw a good game against us and we couldn't get anything sustained offensively.

NOTES: After Toronto first baseman Edwin Encarnacion's two home runs against Cleveland in the Blue Jays' 4-2 series finale victory Thursday, the Blue Jays led the American League in home runs with 56. ... The Blue Jays and Rangers met for the first time this season after Toronto dominated the Rangers in 2013, compiling a 6-1 record against the Rangers, including winning all four games in Texas. ... The Rangers started the day in fourth place in the AL West, which is their lowest position in the division after the start of May since the 2008 season. ... Texas entered the game having lost two of three at Houston, the first time the Rangers dropped a series against Houston since 2008, a span that covered 15 straight Texas series wins over the Astros.
[© 2014 Thomson Reuters. All rights reserved.]
Copyright 2014 Reuters. All rights reserved. This material may not be published, broadcast, rewritten or redistributed.