Blue Jays 2, Rangers 0

Drew Hutchison won a pitcher's duel against Yu Darvish, throwing a complete-game shutout as the Blue Jays edged Texas.

Darvish struck out 11 in eight innings and did not allow a hit until the fifth, but it was not enough on a quiet night for the Texas (20-22) bats.

Toronto (22-21) broke through for a pair of runs in the top of the eighth inning where Melky Cabrera delivered a two-run double.

Darvish (3-2) had not allowed a run in 15 2/3 innings before Toronto scored in the eighth.

- - -

Tigers 1, Red Sox 0

The Detroit Tigers continued a perfect road trip as Max Scherzer and four relievers combined on a three-hitter to beat the Boston Red Sox.

After sweeping three games in Baltimore, the Tigers (25-12) continued a nine-game trip by winning the first game of the season series against the team that defeated them in last year's American League Championship Series.

Scherzer, winning his sixth straight start to go to 6-1, pitched six-plus inning while Torii Hunter had an RBI single for Detroit in the first inning.

- - -

Brewers 4, Cubs 3

Jean Segura collected three hits and drove in two runs and closer Francisco Rodriguez picked up his Major-League leading 17th save as the Milwaukee Brewers beat the Chicago Cubs.

Brewers (27-15) starter Kyle Lohse (5-1) retired the last 13 batters he faced and limited the Cubs (13-27) to three runs and seven hits in seven innings.

- - -

A's 11, Indians 1

Josh Reddick belted two home runs and had six RBIs, and right-hander Sonny Gray gave up one run on two hits, with nine strikeouts over six innings, as the Oakland A's routed the Cleveland Indians.

Oakland (26-16) scored eight runs in the second inning to run away from Cleveland (19-23).

- - -

Reds 3, Phillies 0

Alfredo Simon combined with two relievers on a six-hitter and Devin Mesoraco hit a three-run homer as the Cincinnati Reds beat the Philadelphia Phillies.

Cincinnati (19-21) starter Simon (5-2) allowed five hits over 7 2/3 innings while striking out eight Phillies (17-21) and walking one.

- - -

Nationals 5, Mets 2

Tanner Roark and four relievers combined to allow seven hits as the Washington Nationals beat the light-hitting New York Mets. Denard Span, Jayson Werth, Scott Hairston and Tyler Moore (two RBI) each had two hits for the Nationals (22-19), who have won the last eight games against the Mets (19-22).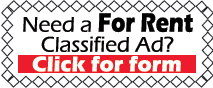 - - -

Cardinals 5, Braves 2

Allen Craig collected three singles, two runs and an RBI to lead St. Louis' 13-hit attack as they topped Atlanta and pitcher Ervin Santana.

Santana (4-1) entered the game with a 1.99 earned run average but went for 10 hits and five runs in five innings.

The Braves fell to 22-18 while St. Louis improved to 22-20.

- - -

Orioles 4, Royals 0

Chris Tillman pitched a five-hitter for his first career shutout and first baseman Chris Davis homered as the Baltimore Orioles topped the Kansas City Royals.

Davis, who led the majors with 53 home runs last season, homered in the eighth for his third home run of the season and his first since April 23.

He came off the disabled list on Sunday after being out with a left oblique strain.

- - -

[to top of second column]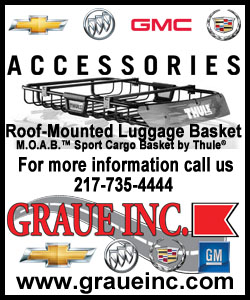 Twins 5, Mariners 4

The Minnesota Twins got home runs from Josmil Pinto and Brian Dozier and seven strong innings from starter Kyle Gibson in a win against the Seattle Mariners.

Trailing 5-1 in the eighth inning, Seattle (20-21) pushed three runs across in the eighth inning but could get no closer to the Twins (20-20).

- - -Dodgers 7, Diamondbacks 0

Yasiel Puig and Scott Van Slyke homered and right-hander Zack Greinke won his National League-leading seventh game as the Los Angeles Dodgers beat the Arizona Diamondbacks.

Greinke (7-1) gave up five singles and struck out six in eight innings, while Puig had three hits and was a triple short of the cycle. Puig extended his career-long hitting streak to 15 games for the Dodgers (23-20).

- - -

Rays 3, Angels 0

Right-hander Chris Archer combined with four relievers on a four-hit shutout as the Tampa Bay Rays defeated the Los Angeles Angels.

Archer (3-2) conceded two hits, walked five and struck out five in 5 2/3 innings for his first win since April 19.

- - -

Rockies 3, Padres 1

Colorado Rockies left-hander Jorge De La Rosa took a no-hitter into the seventh inning, his final inning of the night, to help lead Colorado past San Diego.

De La Rosa surrendered just one hit and struck out five during seven scoreless innings that allowed Colorado to improve to 24-19.

- - -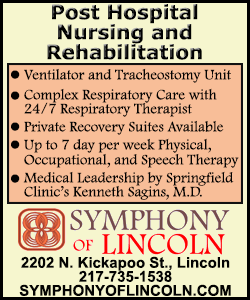 White Sox 7, Astros 2

Adam Dunn sparked a sudden rally against Astros right-hander Collin McHugh with a home run in the sixth inning and the Chicago White Sox added three runs to pull away in the eighth inning of their victory over Houston.

Dunn and Conor Gillaspie finished 2-for-4 and combined for five RBIs as the White Sox (21-22) cruised past the Astros (14-28).

- - -

Marlins 7, Giants 5

Christian Yelich scored four runs, including the tie-breaker on a one-out single by Casey McGehee in the ninth inning Friday night, lifting the Miami Marlins to a 7-5 victory over the San Francisco Giants.

In recording just their fifth road win of the season, the Marlins broke through with two runs in the ninth against the Giants bullpen. (Editing by Jahmal Corner/Sudipto Ganguly)
[© 2014 Thomson Reuters. All rights reserved.]
Copyright 2014 Reuters. All rights reserved. This material may not be published, broadcast, rewritten or redistributed.