1 In absentia
2 Degree awarded August 31, 2013
3 Degree awarded December 31, 2013
4 Degree to be completed August 31, 2014
5 Also receiving a BS in Elementary Education from Greenville College
*Member of Delta Epsilon Chi
Delta Epsilon Chi is the honor society of the Association of Biblical Higher Education. Membership is awarded by the faculty to graduating seniors who possess the qualities of Christian character and leadership with a minimum grade point average of 3.3. No more than seven percent of the graduating class may be elected.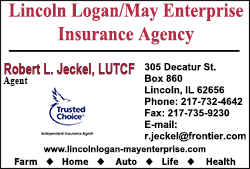 American Legion Award
The American Legion Award is presented to Thomas Robert Nika by Legion Post # 263 of Lincoln, Illinois, "in recognition of high qualities of courage, honor, leadership, patriotism, scholarship and service.
CERTIFICATES
TEACHING ENGLISH TO SPEAKERS OF OTHER LANGUAGES
Sarah Elizabeth Aten, Cerro Gordo, IL
Hannah Abigail Craig, Bagdad, KY
Bethany Frantz, Dunlap, IL
Morganne Corinne Friestad, Newark, IL
Jessica Janet Lillian Williams, Manchester, NH 3*
ASSOCIATES OF ARTS
BIBLE
Emily Cramton, Columbia, TN1
Cady N. Crowell, Lincoln, IL
Ann M. Riddle, Morton, IL1
Rodney Russell Tribe, Bartonville, IL1
EARLY CHILDHOOD
Abigail Lohrman, Indianapolis, IN
EDUCATION
Abigayle Ilene Ackerman, Fruitport, MI5
Tiara Faith Butts, LeMars, IA 5*
Katelyn M. Dahm, Hebron, IN5
Bethany Frantz, Dunlap, IL5
Morganne Corinne Friestad, Newark, IL5
Noah Laymon Michael Gregurich, Pleasant Hill, IL5
Nichole K. Philhower, Ohio, IL5
ASSOCIATE OF SCIENCE
PRE-NURSING
Jenna Christana Greenlee, Normal, IL3
Rachel Long, Princeville, IL1
Stephanie Rae O'Malley, Prophetstown, IL3
Abigale Ray, Lincoln, IL
Grant Wesley Zastrow, Westmont, IL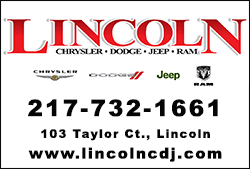 BACHELOR OF ARTS
BIBLICAL STUDIES
Kathryn Nicole Clayton, Clinton, IL
BUSINESS ADMINISTRATION
Sarah Elizabeth Aten, Cerro Gordo, IL
Savannah Ariel D'Aunoy, Gillespie, IL
Kory Joseph Henke, St. Charles, MO
Moriah Ann-Marie Kirkpatrick, Mt. Vernon, IL
Christian Joel Lowry, Sadorus, IL
Bethany Joy Rea, Lincoln, IL
Kathryn Stough, Elburn, IL
CHILDREN AND FAMILY STUDIES
Abigail Lohrman, Indianapolis, IN
Sarah Rachel Perry, Sumner, IL3
GENERAL MINISTRY
Brian Jacob Phillips, Greenview, IL
INTERCULTURAL STUDIES
Kaitlyn Baker, Camby, IN
Aaron Parker Boothe, Oakland, IL2
Kyle Austin Brown, Galesburg, IL 3*
David E. Cao, Sugar Land, TX
Hannah Abigail Craig, Bagdad, KY
Patricia Pilar Cruz, Los Angeles, CA
Alexis Marie Dumire, Lincoln, IL3
Katherine J. Jenkins, Decatur, IL
Alisa Joy Johnson, Rockford, IL
Karisa Joelle McInnis, Mokena, IL
Katie Anne Mulholland, Naperville, IL
Thomas Robert Nika, Rochester, IL*
Ashlan Christine Rose, Chatham, IL
Peri Lynn Tullock, Robinson, IL
Damon Elliot Williams, Evansville, IN 3*
Jessica Janet Lillian Williams, Manchester, NH 3*
(Bivocational Missions)
Andrew Thomas Eells, Grand Prairie, TX
PHILOSOPHY
Katlyn Elizabeth Chambers, Bellevue, PA2
PREACHING MINISTRY
Collin Dean Mattingly, Washington, IN3