Salt Creek Abate Notes
Send a link to a friend Share
[May 15, 2014] About Salt Creek A.B.A.T.E. - Everything we do is to raise money for the children of Lincoln and Logan County. Every ride or event, be it the Culver's Day that we served food or a pool tournament we do for area children.
Our meetings are the 1st Thursday of every month at Kickapoo Creek Park, at the 1st pavilion at 7 p.m. The general public is welcome to come check us out. Who knows, you may like what you see and join us!

The month of May is "Motorcycle Awareness Month". Please folks, teach yourselves to watch for bikes and listen for bikes. Loud pipes do help save lives … but not all bikes have loud pipes. We also can't stop on a dime, just as you can't. But we aren't in a cage. This is the time of year we are just getting our bikes out so we are "getting our sea legs" so to speak. The bikes have been put away for several months. Watch those blind spots! Don't assume you have room to pull out in front of us. Road rash hurts!!

Our membership is growing!

In just one month we have gone from 79 members to 91. People are definitely seeing the good we are doing and that we have fun doing it.

Important dates

May 10 -- IGA Cookout – 10 a.m. to 2 p.m.

In honor of motorcycle awareness month we will be serving pork chop and rib eye sandwiches.

Members: We need a minimum of 6 people there all the time! Please come donate an hour of your day to give someone a break. We need to be there at 9:30 to set-up and start cooking IGA supplies everything and we get $1 for every sandwich sold so tell everyone you know to come have lunch.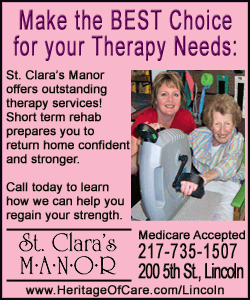 May 24 -- Snakeback Run
Sign-up is at the bowling alley from 11-12.
There is an entry fee, but if you sign up to join A.B.A.T.E. that day, you will ride for free!
The general public is more than welcome to ride with us! You don't have to be an Abate member to go on any of our rides.

Members: The money for the meat raffle tickets must be in by this day because we will be drawing the winner after the run.

June 7 – Horseshoe tournament and Pub Crawl at the OK Tavern
Time and other details to be announced.
[Text received; BEV BROWN, SALT CREEK A.B.A.T.E.]