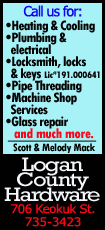 The Rededication Exercises will be held on the library's lawn on Monday, May 26th from 1:00-1:30pm as part of the community's Memorial Day activities. Following the exercises, the public is invited to tour the rededicated Atlanta Public Library and enjoy light refreshments.

The Rededication Exercies will include an Invocation by Rev. Skeet Stribling of the Atlanta Christian Church, a Welcome by Atlanta Library Board President, Mr. Randy Brooks, musical selections by Mr. Dan Stribling, an Historical Address by Library Program Director, Mrs. Rachel Neisler, Comments by Atlanta Mayor, Mr. Fred Finchum, an Address by Mr. Randy Brooks, and a Benediction by Rev. Stribling.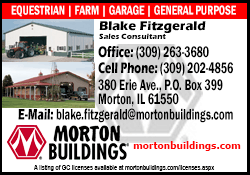 The 1908 Dedicatory Exercises included music by the Atlanta Philharmonic Orchestra, Invocation by Rev. R. A. Hartrick, an Introductory Address by Atlanta Public Library Board Chairman, J. L. Bevan, an Historical Address by Rev. E. J. Thomas, an Address by Judge J. T. Hoblit, a vocal solo by Mrs. Adelyn Slaughter, and a Benediction by Rev. R. V. Callaway.

The recent renovation work done at the Atlanta Public Library has focused on returning the building to its circa 1908 appearance and condition. Work has included roof repairs, window replacements, interior painting, the refinishing of most of the building's woodwork and floors, a new extension of the original circulation desk, restoration of the reading room fireplace, new period-appropriate lighting, and refurbishment of the Seward H. Fields Memorial Library bookcase. In addition, the basement has been renovated into an attractive and functional Children's Library.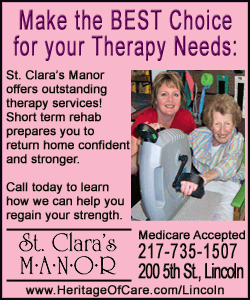 The Atlanta Public Library and Museum is open Monday: 10am-12:30pm, Tuesday: 10am-8:00pm, Wednesday: 10am-4:30pm, Thursday: 10am-8pm, Friday: 10am-4:30pm, and Saturday: 9am-3:00pm. The Atlanta Public Library offers many services, including laminating, copies, computer and internet access, eBooks, a large number of children, adult, and senior programs, and a large selection of adult and juvenal fiction and non-fiction. The Atlanta Museum is open Mondays & Fridays 9am-4:00pm and Tuesday, Wednesday & every other Thursday 9am-12:30pm. The Atlanta Museum tells the story of Atlanta through a number of permanent and rotating exhibits. It also has provides a large number of genealogy resources and local history materials.
[Text received; BILL THOMAS]
For more information about the Atlanta Public Library and/or the Atlanta Museum contact Carol Begolka, Library Director, Cathy Maciariello, Library Program Director, or Rachel Neisler, Library Program Director at 217-648-2112.