COLUMN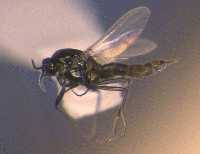 Biting Gnats Have Returned
By John Fulton
Send a link to a friend Share
[May 16, 2014] Call them buffalo gnats, black flies, and other unmentionable names, but they have returned. The small flies, or gnats, are hatched in clean, running water. This is one indicator our water protection plans are succeeding. They will continue to hatch until water temperatures hit about 75 degrees. They will also travel up to 10 miles in search of a food source, meaning blood.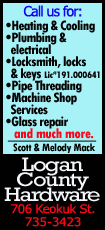 These insects can produce serious welts when they decide to bite. They tend to be worse during the day, and are seldom a problem inside buildings. In addition to people, they tend to attack birds. Young poultry and wild birds are especially vulnerable.

Control is difficult. Sprays of malathion, permethrin, or bifenthrin will help with controlling the buffalo gnats when outdoor activities must be held in infested areas. Dusts of permethrin will also help with outside poultry operations. Repellents of DEET, citronella, vanilla, and some of the other plant based repellents may also provide some relief. Remember, only the females bite and the males swarm your face. When the bite occurs, a chemical is injected to help with blood flow. This is often the reason for the painful welts, usually on the face. Children also seem to be bitten, and affected, more than adults. The gnats seem to be attracted to white clothing. Navy blue seems to be the least favorite color of the buffalo gnat.

Garden Planting

We are in the planting time for warm-loving vegetables, which is May 10 through June 1. Of course, the weather has been slow to cooperate this year, and warm-loving may be a misnomer with the cool weather this week. Warm season vegetables include Lima beans, cucumber, eggplant, melons, pepper plants, sweet potato slips, pumpkins, and squash. You can also put out successive plantings of snap beans, beets, carrots, and sweet corn to extend the season.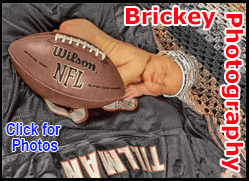 Master Gardener Plant Sale Reminder

Due to the late spring, the Master Gardeners rescheduled their annual plant sale for this Saturday, May 17. Hours will be 9:00 a.m. to noon, and the sale will be held in the Special Events Building at the Logan County Fairgrounds. Master Gardeners have been busy with dividing plants. They will offer perennials, annuals, heirloom tomatoes, peppers, ornamental grasses, and houseplants at the sale.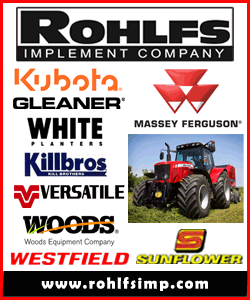 Star of Bethlehem

Star of Bethlehem is a weed that looks like wild onion or garlic, but doesn't have the odor. It can also present a small white flower. It grows from small bulbs, so tilling an infested area is not a good idea. Control is difficult. Traditional lawn weed herbicides donít control it very well. Recommendations have been repeated Roundup use, use of Gramoxone (paraquat), or one of the three-way broadleaf weed mixes. There is hope, at least in turf, from Kansas State University: ďA study from the University of Tennessee showed that Dismiss (sulfentrazone) gave excellent control of Star-of-Bethlehem with a single application. Other products with sulfentrazone such as Q-4 and Surge may need repeat applications. On the homeowner side, Spectracide Weed Stop 2X contains sulfentrazone but will require repeat applications. Another second study from Virginia Tech showed 96% control of star-of-Bethlehem one month after treatment by using Quicksilver, a formulation of carfentrazone at the rate of 4 fl. oz per acre. Quicksilver is a commercial only product, and therefore is not available to homeowners. However, both Speed Zone and Weed Free Zone contain carfentrazone and may have activity. Remember to add a spreader-sticker. (WU)Ē
[By JOHN FULTON, University of Illinois Extension director for Logan, Menard and Sangamon counties]