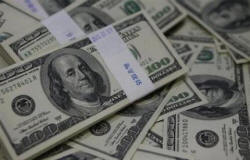 Yen on verge of breakout after U.S. yields slide
Send a link to a friend Share
[May 19, 2014] By Patrick Graham
LONDON (Reuters) — The dollar struggled to hold an important support level against the yen on Monday, hit by a fall-off in expectations for higher U.S. interest rates, while the pound faced pressure from signs a major merger deal will fail.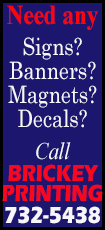 Were the yen to drop below 101.20 yen per dollar, it would be the first time since November of last year that it has traded stronger than its 200-day moving average and in nominal terms the strongest since early February.

That reflects both a dip in U.S. treasury yields in the past week and the dollar's broader problems with delivering the strength many had expected of it this year.

At the start of European trading the yen changed hands at its strongest in two months at 101.24 yen before retreating a touch.

"My sense is that we will push through 101.20," said Alvin Tann, a currency strategist with Societe Generale in London.

"The chief reason is the slide in U.S. 10-year yields - I think dollar yen will follow that move and wouldn't be surprised if we got down to levels of 100 to 100.5."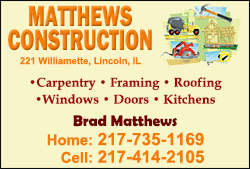 It has been a choppy couple of weeks for major currency markets, hamstrung this year by a lack of clear differentiation between the respective economic stories of Japan, Europe and the United States.

While growth is now moving at different rates, interest rates in all three remain rooted to rock bottom, although signs the European Central Bank is preparing further measures to loosen monetary conditions knocked the euro back last week.

The single currency gained 0.2 percent on Monday to $1.3717 after a volatile session on Friday.

Analysts from Credit Agricole said that the euro's resistance to further losses at the end of last week raised prospects it may head higher.

"This week's focus will be on PMI releases, which we expect to confirm a trend of further improving growth conditions," they said in a morning note.

"Under such conditions, position squaring-related EUR upside cannot be excluded. We advise against selling the single currency around the current levels. From a broader angle, however, we expect rallies to remain a sell."
PFIZER BLOW

Merger activity around a handful of Britain's biggest companies has been one factor helping sterling this year, and dealers said AstraZeneca's rejection of Pfizer's latest bid may put some pressure on the UK currency.
"There are people talking about sales of the pound after this news," said one London-based currency dealer. "I don't know if that's because Pfizer had genuinely done some of this business or just because some people had been betting on it, but it would be a disappointment."

The pound, one of this year's better performers among the majors thanks to an improving economy, was a touch lower to the euro in early trade but largely unchanged against the dollar.

Investors also await minutes later this week of the Federal Reserve's April 29-30 policy meeting, as well as a private survey on China's manufacturing sector for May.

The dollar index stood at 79.98, down slightly on the day after notching up a modest 0.2 percent gain last week, when it touched a six-week peak of 80.338 on Thursday.

Commodity currencies were sluggish as well with the Australian dollar just a touch lower at $0.9356 following a flat week. Traders said the 94 U.S. cent level is still providing a cap for the Aussie for now.

(Editing by John Stonestreet)
[© 2014 Thomson Reuters. All rights reserved.]
Copyright 2014 Reuters. All rights reserved. This material may not be published, broadcast, rewritten or redistributed.