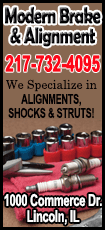 Ally went public in April, though hedge funds and other investors bought about 40 percent of the company privately in November and in January. Those investors agreed to refrain from selling their shares to public investors for six months, which period ends next week for the first set of investors, and in July for the second set.

The U.S. Treasury, which owns around 16 percent of the auto lender, can also start selling a small amount of shares after June 8, and larger blocks starting August 7.

The Treasury and some of the private investors are sitting on big profits, which give them room to sell even if the company's shares extend their recent six-day slide. A Treasury official said May 9 that the government's strategy is to get as much value from its Ally shares as soon as possible.

These possible sales are hurting the company's share price, said Mark Palmer, an analyst at brokerage BTIG who rates the company's shares a "buy."

Palmer called Ally "an attractive fundamental story that is being held back" by investors' expectations of future share sales. Gina Proia, a spokeswoman for Ally, the former General Motors Acceptance Corp, declined to comment.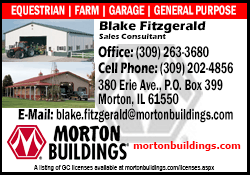 GM set up what's now Ally in 1919 to help finance car sales. In 2006, private equity investors led by Cerberus paid $7.4 billion for a 51 percent stake in Ally, with GM retaining the rest. During the financial crisis, when the government bailed out Ally multiple times, GM's and Cerberus's stakes were reduced as taxpayers injected more capital and took ownership stakes. At this stage, Ally has no formal connection with GM.

The U.S. government, meanwhile, does. It pumped $17.2 billion into Ally during the crisis, acquiring a 74 percent stake in the process. The government has so far realized a profit of about $700 million after having sold most of its stake and receiving billions in interest and dividend payments, but still has 16 percent of the company, worth about $1.82 billion based on Friday's closing price of $24.21.

The large number of Ally shares expected to be sold in the coming months reflect the long process that Ally has gone through to regain its independence.

Ally first filed to go public in 2011, but big losses at its subprime mortgage unit Residential Capital spooked investors, and it delayed its initial offering. ResCap eventually went bankrupt.

By last fall, Ally shareholders including the Treasury and General Motors Co were looking to cash out of their investment, and the company itself was eager to raise money to start paying back additional funds owed to the government. In November, Ally sold $1.3 billion of shares at an average price of about $19.35, adjusted for splits. Those investors can now sell and realize a profit of about 25 percent before taxes, based on Friday's price. Those shares, amounting to 14 percent of the company's stock, can be traded publicly starting May 20.

[to top of second column]
In January, the U.S. Treasury sold $3 billion Ally shares to investors at an average price of $23.60. Those shares can be sold starting July 23, although at current prices investors would reap hardly any profit. The January and November deals combined account for 40 percent of Ally's shares.
The Treasury, meanwhile, can start selling small amounts of its shares after June 8, but can't sell big blocks of shares until August 7, according to Ally's IPO registration filings. Ally's Chief Executive Michael Carpenter in an interview with Reuters said last month that he expects Treasury to have sold all its shares by the end of the year.

TWITTER PLUNGE

When a big group of investors can suddenly sell their holdings, stock prices can plunge. Earlier this month, insiders, venture capitalists and other pre-IPO investors in micro-blogging site Twitter Inc were allowed to start selling their shares, six months after the company went public. Those investors held 82 percent of Twitter's equity, and the company's shares fell 18 percent the day they could start selling.
At least some investors are bracing for the company's shares to drop. About half of the 10.07 million Ally shares that can be sold short-- a bet that the company's stock price will fall -- have been sold short, according to data provider Markit. That's almost 3 percent of the roughly 194 million Ally shares that are trading now.

One investor that may sell shares is Dan Loeb's Third Point, a hedge fund that said in January that it owned about 9.5 percent of Ally's outstanding stock, making it the auto lender's second largest shareholder. It isn't clear when Third Point bought its private shares, and the fund's spokeswoman declined to comment.

Palmer said any buyers at this stage may be picking a winner. Ally has plenty of room to boost profitability by taking steps that it says will be easier once the Treasury no longer holds any part of the company. For example, the company will be able to fund more loans at its bank, he said.

(Reporting by Peter Rudegeair and Mike Stone in New York, Additional reporting by David Gaffen in New York, Editing by Dan Wilchins and John Pickering)
[© 2014 Thomson Reuters. All rights reserved.]
Copyright 2014 Reuters. All rights reserved. This material may not be published, broadcast, rewritten or redistributed.