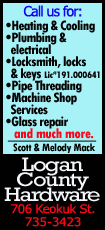 Haunted by a stumble in the economy that followed when Tokyo last lifted the tax in 1997, markets have worried that the April 1 tax rise could deal a heavy blow to policy makers' attempts to revitalize growth after decades in the doldrums.

Monday's data and recent anecdotal evidence, however, suggested economic resilience and backed the central bank's conviction that near term stimulus is not needed to pull through short term dips in growth.

Vice Economy Minister Yasutoshi Nishimura echoed the Bank of Japan's view the economy is on track, adding that the government and the bank stood ready to respond to any downturn stemming from risks such as weak external demand.

"There's no gap between us and the BOJ in our views on the Japanese economy. We need to carefully watch the pullback in demand after the sales tax hike, but it has been moving within expectations," he told the Reuters Japan Summit, held at the Reuters office in Tokyo.

The record 19.1 percent month-on-month rise in core machinery orders, a leading indicator of capital spending in the coming six to nine months, blew past a 6.0 percent gain forecast by economists in a Reuters poll.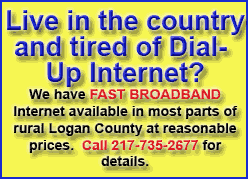 The readings follow last week's first quarter gross domestic product figures that showed surprisingly strong capital spending -- a crucial factor which helped the economy grow at its quickest pace in over two years.

Companies surveyed by the Cabinet Office forecast that core orders will rise 0.4 percent in April-June from the previous quarter, which would mark the fifth straight quarter of gains. In January-March, core orders rose 4.2 percent, the data showed.

"I thought companies would remain cautious about spending due to uncertainty over effects of the tax hike and sluggish exports. Therefore the solid readings come as a surprise," said Yasuo Yamamoto, senior economist at Mizuho Research Institute.

Importantly, the data also suggests that businesses may be starting to buy into the prospect of a sustainable economic recovery that has eluded Japan for almost two decades.

"Companies who have long hoarded cash may be finally seeking opportunities to make better use of their internal reserves for raising business investment and M&As," Yamamoto said.

"Better business conditions including property markets and low interest rates may be tempting corporate appetite for spending."

Yamamoto said the economy should resume moderate recovery in the summer, supported by capital spending likely remaining in an uptrend in the coming months and as the tax hike impact holds within expectations.

The BOJ is set to stick to its upbeat view of the economy at its policy review this week and may raise its view on capital expenditure, suggesting that no immediate expansion of monetary stimulus is forthcoming.

BOJ READY TO ACT

Capital spending - long a weak link in Japan - is seen by analysts as key to negotiating a temporary dip in the economy after the sales tax rose to 8 percent from 5 percent on April 1.
In a sign of confidence in the economy, the Cabinet Office raised its assessment of machinery orders, saying they are in a rising trend.

After racing past its developed country peers in the first half of last year, Japan's economy has had to contend with a string of weak data in recent quarters as the effects of Tokyo's aggressive stimulus policies faded.

The BOJ has stood pat since offering an intense burst of monetary stimulus in April last year, pledging to double base money via aggressive asset purchases to accelerate consumer inflation to 2 percent in roughly two years.

Analysts expect the central bank to offer fresh stimulus in the summer, but Governor Haruhiko Kuroda may be able to sit tight for longer if domestic demand holds up.

Still, an underperforming export sector remains a worry.
Kuroda has acknowledged that shipments are a concern, reiterating that the BOJ is ready to act to safeguard the recovery after years of stagnation and falling prices.

The Cabinet Office data comes on the heels of the Reuters Tankan survey which showed business morale slid in May but is seen improving in the months ahead, providing evidence that the pain from the April 1 tax rise will likely be short-lived.

However, company executives also noted that slowing growth in China and other emerging markets have dragged on exports and the economic recovery, echoing concern among policymakers.

The March machinery orders data and signs businesses are plowing their profits into production and plant may provide some breathing space for policy makers keen not to overreact.

"Higher corporate profits and easing of excess production capacity are likely to keep capital spending in uptrend ahead," said Yoshiki Shinke, chief economist at Dai-ichi Life Research Institute in Tokyo.


"Companies may also face the need to replace their ageing plant and equipment from now on. This is among factors that will support business expenditures."

(Editing by Shri Navaratnam)
[© 2014 Thomson Reuters. All rights reserved.]
Copyright 2014 Reuters. All rights reserved. This material may not be published, broadcast, rewritten or redistributed.