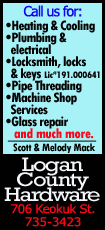 From one end to the other of the broad La Croisette boulevard which runs along the crescent-shaped sea shore, people party in nightclubs, on hotel rooftops, in restaurants and in huge tent-like beach clubs where bands pound out dance music and the queues for entry get longer as the night goes on.

Other, more exclusive gatherings, take place on the mammoth yachts anchored just offshore on the Mediterranean ripples.

For some, formal evening gowns and tuxedos remain de rigueur, though casual chic is undermining tradition and there are some who look like they are wearing the clothes they slept in.

None of this matters, seemingly to anyone, as long as you are on the guest list, can get inside and can then engage in what everyone else is up to - networking.

"It's for networking, and also one of the really hot girls is a dancer and I know her quite well," said Sean Cronin of London, who used to play the James Bond villains killed off in the first 10 minutes, when asked why he was attending a huge event for the upcoming launch of "The Expendables 3" movie.


"Whenever you come to the Cannes Film Festival you network, you try to meet people," Cronin said, adding that he is working with two major production companies to film period dramas.

The networking was fast and furious all around the Gotha nightclub on Sunday night. Hundreds of guests munched on sausages and quiches and the crush was three deep at the bar for the free Moet champagne until a bit before 1 a.m., when the paying bar kicked in and the crush dissolved.

ASPARAGUS TO SPARE

Earlier in the week, at a party hosted by Hollywood producer Harvey Weinstein in a hotel rooftop garden overlooking the beach, the bay, the boulevard and the teaming masses below, the fare was more elegant, including asparagus and artichokes. The champagne reposed in cooled glass buckets on white tables but the purpose was still the same - networking.

Weinstein, other guests said, had been there from about 7 p.m. until 7:15 p.m., leaving behind a lot of as-yet undrunk champagne and uneaten asparagus.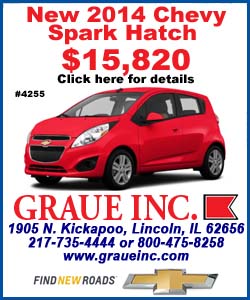 But that didn't perturb Cassandra Kulukundis, co-producer of "The Disappearance of Eleanor Rigby", for which Weinstein had bought distribution rights, and who was delighted to talk up the movie to anyone who would listen.

"I don't like parties, I don't like to get dressed up - people said take a picture of me," said Kulukundis, elegantly dressed in a black lace-topped gown for the occasion, which for her was to celebrate the film being purchased by one of Hollywood's top powerbrokers and being shown in Cannes.

"I like to stay behind the scenes and now I get to talk about the film to people and to make them feel what I feel and that's why I make movies," she said.
At yet another event, the after party for the "How to Train Your Dragon 2" sequel to the animated film about Vikings and dragons, Jeffrey Katzenberg, the head of DreamWorks Animation, chatted with guests while checking his mobile and Dean DeBlois, the film's director, posed for photographs with well-wishers.

Actress America Ferrera, the voice of "Astrid" in the film, having hours before been the target of a red-carpet crasher - who attempted to lift her skirt before being ejected by security - took a seat out of the limelight.

It was a scene that would have taken the breath away of Jessica Heywood, 21, of Portland, Maine, who queued for "The Expendables 3" party although she was not on the guest list.

Asked why she was there, Heywood, who is studying French in Cannes, said, "I've never seen a celebrity before because no one ever comes to Maine."

"I don't want to waste the opportunity."

(Additional reporting by Alexandria Sage; Editing by Ruth Pitchford)
[© 2014 Thomson Reuters. All rights reserved.]
Copyright 2014 Reuters. All rights reserved. This material may not be published, broadcast, rewritten or redistributed.