Utah Top Court Halts Adoptions By Second Parent Of Gay Couples
Send a link to a friend Share
[May 19, 2014] By Jennifer Dobner

SALT LAKE CITY (Reuters) - The Utah Supreme Court has temporarily blocked adoptions by the second parent of legally married gay couples while the justices decide whether the rights can be granted.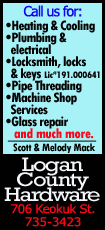 The stay issued late Friday halts an order that state judges approved on adoptions and issuance of amended birth certificates naming both parties as parents after a federal judge struck down Utah's ban on gay marriage last year.

The federal judge's ruling in December is under appeal and Utah has said its laws that ban same-sex marriage, bar the recognition of legal gay marriages and prohibit second-parent adoptions stand while the case is on appeal.

About 1,300 same-sex couples wed in Utah after the federal judge in December struck down Utah's voter-approved ban on gay marriage as a violation of the U.S. Constitution and before the U.S. Supreme Court halted the unions 17 days later pending an appeal.

It's not known how many of the couples filed second-parent adoption petitions because adoption proceedings are private.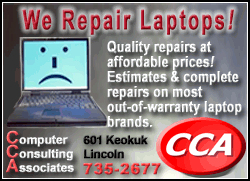 Utah's Office of Vital Records and Statistics had asked the state attorney general to provide a legal opinion before it complied with the court orders.

The attorney general's office told the state supreme court the petitions should be put on hold until the U.S. Court of Appeals rules on the marriage ban appeal.

"The attorney general's office is encouraged that it will be able to present the department's full arguments to the court so that these issues may be resolved to give people who seek adoption and the department clarity on the issues," Utah Attorney General Sean Reyes said late Friday in a statement.

[to top of second column]
It was not immediately clear when the state supreme court would hear arguments on the issue. A U.S. Court of Appeals panel in Denver heard oral arguments in April on the decision that overturned Utah's ban on same-sex marriage.

Gay rights supporters called the stay disappointing and devastating to same-sex families.

"To say it is better for the children of LGBT families to have one parent instead of two is preposterous," said state Senator James Dabakis, who married his partner of more than 20 years in December. "Adoption is different than marriage. Those children deserve the same protections as any other Utah family."

(Reporting by Jennifer Dobner; Editing by David Bailey, Bernard Orr)
[© 2014 Thomson Reuters. All rights reserved.]
Copyright 2014 Reuters. All rights reserved. This material may not be published, broadcast, rewritten or redistributed.