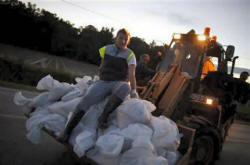 Floods Menace Towns, Power Plants In Serbia And Bosnia
Send a link to a friend Share
[May 19, 2014] By Fedja Grulovic and Daria Sito-Sucic

OBRENOVAC, Serbia/MAGLAJ, Bosnia (Reuters) - Communities in Serbia and Bosnia battled to protect towns and power plants on Monday from rising flood waters and landslides that have devastated swathes of both countries and killed dozens of people.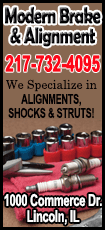 Receding waters in some of the areas worst-hit by the heaviest rainfall in the Balkans since records began 120 years ago revealed scenes of devastation - twisted homes, fallen trees and rotting animals.

Authorities in Bosnia estimated some 500,000 people had been evacuated or left their homes, the kind of human displacement not seen since the country's 1992-95 war. The discovery of a body in the north of the country on Monday raised the regional death toll to at least 38.

At least 25,000 people have been evacuated in Serbia.

The River Sava, swollen by a new flood wave from Croatia a day after the rain finally stopped, continued to threaten parts of northern Bosnia and western Serbia, including Serbia's biggest power plant 30 km (18 miles) southwest of the capital, Belgrade.

Soldiers and energy workers worked through the night to build barriers of sandbags to keep the water back from the site and from a second complex, the Kostolac coal-fired plant, east of Belgrade.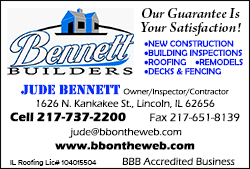 Hundreds of volunteers in the capital filled sandbags and stacked them along the banks of Sava. Police issued an appeal for more bags.

Djina Trisovic, a union spokeswoman at Serbia's EPS power utility, said some workers at the Nikola Tesla plant had worked three days with barely a break because their relief teams could not reach the plant.

"The plant should be safe now," she told Reuters. "We've done all we could. Now it's in the hands of God."

'THE MOUNTAIN HAS STARTED TO SLIDE'

The plant covers roughly half of Serbia's electricity needs. Parts were already shut down as a precaution, and it would have to be powered down completely if the waters breached the defenses.

Other EPS officials also said they believed the plant was out of danger, but there was concern for the Kolubara coal mine that supplies it.

Hundreds of landslides have caused havoc, particularly in mountainous Bosnia, where the Sava has devastated farmland that is a mainstay of the economy.
The river continued to overwhelm ad hoc flood defenses both there and in Serbia.

In the northern Bosnian region of Tuzla, mayor Jasmin Imamovic said volunteers and emergency services were digging channels to divert water that had formed small lakes and triggered landslides, burying at least 15 houses and threatening others.

Seven tons of rotting livestock were removed from the central Serbian town of Svilajnac, state news agency Tanjug reported.

On the Serbian-Bosnian border, the town of Mali Zvornik on the River Drina was also in danger.

"The mountain has practically started to slide into the Drina," Predrag Maric, the Serbian police's head of emergency situations, told Radio B92, "with the potential to create a natural dam that would divert the Drina towards Mali Zvornik and flood it."

(Additional reporting by Ivana Sekularac and Matt Robinson in Belgrade, Maja Zuvela in Sarajevo, Igor Ilic and Zoran Radosavljevic in Zagreb; Writing by Matt Robinson; Editing by John Stonestreet)
[© 2014 Thomson Reuters. All rights reserved.]
Copyright 2014 Reuters. All rights reserved. This material may not be published, broadcast, rewritten or redistributed.