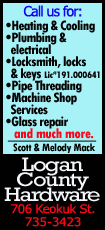 On each scoreboard panel was a picture of the Stanley Cup and the number "7" -- signifying the number of wins remaining for Chicago to successfully defend last season's Stanley Cup championship and earn its third Cup title since 2010.

Call the "7" a magic number because the Blackhawks are once again playing in a magical fashion, similar to last year's run to the Cup title -- which included defeating the Kings in last season's conference final, as well.

Defenseman Duncan Keith, forward Brandon Saad and center and team captain Jonathan Toews all scored for Chicago, with Toews essentially having to do so twice to make up for his first goal, which was disallowed due to an incidental-contact call when he collided with Kings goaltender Jonathan Quick just before the puck crossed the goal line early in the second period.

The Kings tied the game at one just over a minute later.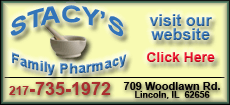 "I thought we lost a little momentum there and then they scored the equalizer there," Chicago coach Joel Quenneville said. "There's always going to be adversity in the course of a game, you're going to lose momentum. Against a team like that, you want to get it back as quick as you can."

Blackhawks goaltender Corey Crawford stopped 25 of Los Angeles' 26 shots while Quick stopped 17 of Chicago's 20 shots.

"They have a good team obviously over there," Kings forward Anze Kopitar said. "I think right down the lineup they're pretty solid obviously. We're going to have to do a better job of checking, of not giving up timely goals and score a few more ourselves."

With four days rest coming into the game, the Blackhawks had more energy early than the Kings, who had just one day of rest following their seven-game semifinal series vs. the Anaheim Ducks.

"I think we can do a better of getting in front of the net and make it harder on their goalie because we had some pretty good shots, but nobody was hanging around, so he was able to see everything," Kopitar said.

Chicago opened the scoring when Saad scored his third goal of the postseason, tipping in a slap shot by right winger Marian Hossa past Quick on the power play at 14:46 of the first period.

Toews goal was then disallowed at 3:22 of the second period.

"They reviewed it because if the first shot doesn't go in the net, it can't be pushed in. That's why they were reviewing it," Kings coach Darryl Sutter said.

The Kings scored just over a minute later on center Tyler Toffoli's fourth goal of the playoffs, tying the game at 1.

"To add insult to injury, they came right back and scored to tie it up not too long after," Toews said. "I think that's where we did a good job about forgetting what happened and moving on."

The Blackhawks took a 2-1 lead at 11:54 of the middle period on Keith's third goal of the playoffs.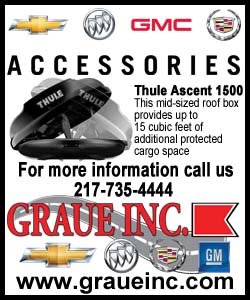 "I think we were really pushing there and obviously that call (the disallowed Toews' goal) was fortunate for us," Toffoli said. "We came back and scored, but one goal is not enough. We have to score more than one goal to win a game in the playoffs against Chicago."
At 16:10 of the final period, Toews scored his sixth of the playoffs, one-timing a feed from defenseman Johnny Oduya on a 3-on-1 rush to put the win on ice for Chicago.

Chicago (9-4 thus far in the playoffs) remains the only team still undefeated at home, boosting its postseason mark to 7-0 (vs. 2-4 on the road). It was also Chicago's 18th win in the last 20 home playoff games, dating back to last season's run to the Stanley Cup championship.

Los Angeles (8-7 in the playoffs), is now 5-4 on the road in the playoffs (3-3 at home).

"Every shift going forward is going to be important," Quenneville said.

Game 2 will be Wednesday night at the United Center before shifting to Los Angeles and the Staples Center for Games 3 (Saturday) and 4 (Monday).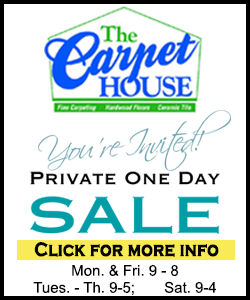 NOTES: Chicago is now 8-0 when scoring first during this season's playoffs. ... Including 2-of-2 in Sunday's game, the Blackhawks are now 44-for-48 on the penalty kill during the playoffs. ... Chicago C Andrew Shaw remains out, missing his sixth game with a lower-body injury. ... D Matt Greene, C Colin Fraser and D Andrew Bodnarchuk were among the Kings' scratches. ... Attendance was 21,832, the Blackhawks' 274th consecutive sellout at United Center (229 regular season, 44 playoff games). The Blackhawks came into Sunday's game averaging 22,088 fans in their first six home games in this season's playoffs. ... This is the first Western Conference final rematch since Colorado faced Dallas in 1999 and 2000. ... Kings C Anze Kopitar went pointless after coming into the game with 19 points (five goals, 14 assists) in 13 of this season's first 14 playoff games to date. ... This is the Kings' third consecutive Western Conference final. Los Angeles is 8-1 in playoff series since 2012, with the only series loss coming in last season's conference championship vs. Chicago.
[© 2014 Thomson Reuters. All rights reserved.]
Copyright 2014 Reuters. All rights reserved. This material may not be published, broadcast, rewritten or redistributed.