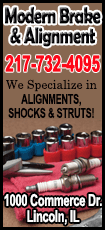 "It is my pleasure to welcome Dean and his family to Illinois State," Muller said. "Dean represents everything I want our program to stand for and is an excellent coach. Toughness, intelligence, work ethic, competitor and winner are words I would use to describe Dean. He will be a great asset for all of our players, but specifically our guards. I'm very excited to begin working with Dean."

A Mason City, Iowa, native who was born in Quincy, Ill., Oliver spent the last three seasons as an assistant coach at the University of North Dakota, in Grand Forks, N.D. Prior to joining the coaching ranks, Oliver prospered as a professional basketball player for nearly a decade, including a two-year stint in the NBA with the Golden State Warriors. He also served as a standout point guard at the University of Iowa, from 1997-2001.

"I can't tell you how excited I am to join Coach Muller and his staff," Oliver said. "This is a huge opportunity for me and my family. I'm happy to get back to my Illinois roots. Illinois State has an outstanding young staff, and I'm excited to learn and grow with them. The direction of the program is what really impressed me in the interview process. Coach Muller has done a fantastic job in his first two seasons, and things are only going to get better."

After playing or coaching the game at a high level for nearly 17 years, Oliver is prepared to draw on his basketball expertise in his new role at Illinois State.

"I can't wait to start working with this young team and help them develop both on and off the court," Oliver said. "I look forward to sharing my knowledge and experiences with them, and I'm eager to help set the table for them to have success."

During his three-year stint at North Dakota, Oliver's primary responsibilities included working with the UND perimeter players, with an emphasis on developing the program's point guards.

Under Oliver's tutelage, the UND starting backcourt of Jamal Webb and Aaron Anderson flourished. In Oliver's first season, Webb was named the Great West Tournament Most Valuable Player, as the team captured its second-straight postseason title. Webb and Anderson also earned honorable mention All-GWC honors in 2011-12. Anderson led all GWC guards in assists with 40 (4.0 per game) and was the team's second leading scorer (11.0 points per game). Defensively, the duo accounted for a combined 98 steals.
This season, Anderson – who was an All-Big Sky Second Team selection in 2012-13 – earned honorable mention honors after averaging 10.0 points per game in league play and shooting 84.7 percent from the free throw line. Meanwhile, Webb was named Big Sky Co-Reserve of the Year, after becoming the first player in UND history to register four-consecutive seasons with 50 steals and 100 assists. He finished fifth this year in Big Sky games in assists (3.9 per game) and second in steals (1.8 per game).

[to top of second column]
Prior to beginning his coaching career at UND, Oliver played professional basketball for nine years, including stints in the NBA, the NBA Development League and a variety of leagues overseas. Oliver spent his final season playing for JL Bourg in a French league, after playing a season in Slovenia, a season in Croatia, a season in Poland and three seasons with the EiffelTowers in the Netherlands.

After a productive four-year career at Iowa, Oliver spent his first two professional seasons (2001-03) with the Golden State Warriors in the NBA.

Oliver started all but two games for the Hawkeyes in his four collegiate seasons. He earned All-Big Ten Conference Third-Team honors after his sophomore, junior and senior seasons. Only two other Big Ten players besides Oliver have collected more than 1,500 points, 500 assists and 200 steals in their careers. He still remains sixth all-time at Iowa in three-point field goals made (161) and third in free throws made (468), while holding third on the career charts in assists (561) and second in steals (205).

As a senior, Oliver led the Big Ten Conference in assist-to-turnover ratio and assists per game. He played a key role in helping his squad advance to the Sweet Sixteen as a sophomore. Iowa won the Big Ten Tournament and advanced to the second round of the NCAA Tournament during his senior season.

Oliver earned his degree in business administration from Iowa in 2001. He and his wife, Sarah, have two children: a son Isaiah (6) and a daughter, Isabella (3).
[Text received; JOHN TWORK, ILLINOIS STATE UNIVERSITY]

GoRedbirds.com: Your online source for Illinois State Athletics, tickets, Weisbecker Scholarship Fund gifts, multimedia, Redbird merchandise, photos and more.