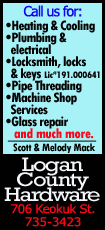 After enduring trade rumors around the deadline in July, which Schierholtz handed deftly, the Cubs had the 30-year-old righty-throwing, lefty-hitting outfielder penciled in their everyday lineup. But that production has evaporated and left the Cubs' outfield as one of the worst offensive units in the majors.

"I think his at-bats have actually been better, to be quite honest," manager Rick Renteria said of Schierholtz. "We haven't had the results that we wanted, but I think just continue to kind of give him a little breath."

Seven Cubs outfielders hit a combined six home runs this season -- five by Junior Lake alone. Schierholtz's lack of home runs have been particularly surprising. Schierholtz hit a career-high 21 home runs last season, nearly doubling his career total (45), and finished with a career-high 68 RBIs.

"I think those are things that happen through the course of a season," Renteria said. "I don't think he's going to come out here and try to do the same things he did last year. I think he just wants to go out there, have good at-bats, put the barrel on the ball."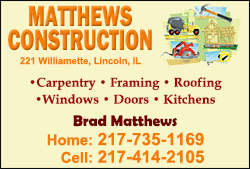 Renteria opted to start Ryan Kalish, also a left-handed hitter, in right field Sunday against the Brewers instead of Schierholtz. Schierholtz in homerless through his first 36 games -- 141 plate appearances -- with 13 RBIs.

"(Schierholtz) understands he's doing everything he can to get out there and stay in the lineup," Renteria said. "The results haven't been what he wanted, but he's actually looked a lot better."

-----------------------------------------------

MLB Team Report - Chicago Cubs - NOTES, QUOTES

RECORD: 15-27

STREAK: Won two

NEXT: Tuesday -- Yankees (RHP Masahiro Tanaka, 6-0, 2.17 ERA) at Cubs (RHP Jason Hammel, 4-2, 3.06 ERA)

PLAYER NOTES:

--3B Mike Olt hasn't had a problem hitting impressive home runs this season. Olt hit his ninth homer of the season Sunday against the Brewers despite not a ton of regular starts. Sunday was only Olt's 26th start of the season. Yet if Olt had more at-bats to qualify, he would average the most homers per at-bat. Olt is currently averaging a home run every 11.1 at-bats. That would be tops the majors for at-bats per home run ahead of Rockies' Troy Tulowitzki (11.3), White Sox's Jose Abreu (11.5) and Orioles' Nelson Cruz (13.3). "I've gotten some good pitches to hit," Olt said. "As long as I'm doing that I'm happy. The home runs are coming in bunches. Hopefully I can keep it going."

--1B Anthony Rizzo is learning to adapt to the way defenses are playing him. With some defenses playing the left-handed hitting Rizzo as a pull hitter, which creates tons of space on the left side of the field, Rizzo is making a more conscious effort to take advantage. Rizzo hasn't been afraid to lay down a bunt towards the vacated third base spot when the shift is in effect. It's allowed him to collect some easy hits and force the defense to play him more straight up. Rizzo's baseball instincts have impressed Renteria.

--OF Nate Schierholtz was given the day off Sunday against the Brewers. Even though, on paper, the left-handed hitting Schierholtz would match up well against Brewers right-hander Marco Estrada, he has struggled mightily at the plate this season. Schierhotlz hasn't hit a home run in 141 plate appearances this season after hitting a career-high 21 homers last season. The Cubs need Schierholtz to start hitting for power because the offense hasn't been getting much production collectively from the outfielders. As long as his hitting funk doesn't start frustrating Schierholtz to the point where it impacts him at the plate, the power should start coming as the season progresses and the weather warms.

--RHP Pedro Strop (left groin strain) is headed to Mesa, Arizona, to continue rehabbing from his injury. Strop went on the disabled list on May 7. Strop's absence hurt the bullpen's late-inning depth. Strop seemed poised to contend to be the Cubs' long-term closer option, though right-hander Hector Rondon has thrived in those opportunities. Still, Strop possesses a fastball that when he can command it for a strike it is nearly unhittable. But after a stellar performance last year after he was acquired in a package deal with the Baltimore Orioles, Strop hasn't been able to replicate that success. He has posted an ugly 4.97 ERA, 1.50 WHIP with a 15/8 K/BB ratio through 15 appearances this season. Strop needs to bounce back once he's healthy.

QUOTE TO NOTE: "We only get to do this once every five days so I guess it's kind of a lot of getting built up, ready to go and try to leave everything out on the field. It's been working pretty well so far." -- Cubs LHP Travis Wood, after a 4-2 win over Milwaukee on Sunday.

-----------------------------------------------

[to top of second column]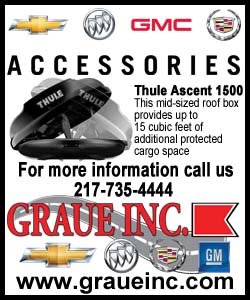 MLB Team Report - Chicago Cubs - ROSTER REPORT

MEDICAL WATCH:

--LHP Zac Rosscup (sore left shoulder) went on the 15-day disabled list May 14.

--RHP Pedro Strop (left groin strain) went on the 15-day disabled list May 7.

--OF Ryan Sweeney (strained right hamstring) went on the 15-day disabled list May 3.

--RF Justin Ruggiano (strained left hamstring) went on the 15-day disabled list April 24.

--RHP Kyuji Fujikawa (Tommy John surgery in June 2013) went on the 15-day disabled list retroactive to March 21, and he was transferred to the 60-day DL on May 3. The Cubs hope he can return to major league action sometime during the summer.

--RHP James McDonald (right shoulder inflammation) went on the 60-day disabled list March 30. There is no timetable for his return.

ROTATION:

RHP Jeff Samardzija

LHP Travis Wood

RHP Edwin Jackson

RHP Jason Hammel

RHP Jake Arrieta

BULLPEN:

RHP Hector Rondon

RHP Jose Veras

LHP James Russell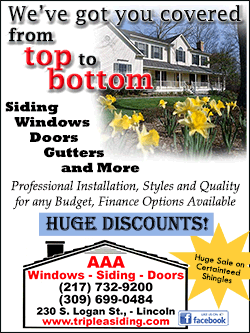 LHP Wesley Wright

RHP Justin Grimm

RHP Neil Ramirez

RHP Brian Schlitter

RHP Carlos Villanueva

CATCHERS:

Welington Castillo

John Baker

INFIELDERS:

1B Anthony Rizzo

2B Darwin Barney

SS Starlin Castro

3B Mike Olt

INF Luis Valbuena

OUTFIELDERS:

LF Junior Lake

CF Emilio Bonifacio

RF Nate Schierholtz

OF Ryan Kalish

OF Chris Coghlan
[© 2014 Thomson Reuters. All rights reserved.]
Copyright 2014 Reuters. All rights reserved. This material may not be published, broadcast, rewritten or redistributed.