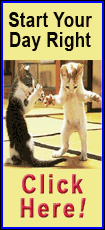 The rotation sets the tempo, the bullpen follows suit, and the bats keep pounding out big hits.

It all adds up to the best record in baseball.

Victor Martinez hit a two-run homer, and Miguel Cabrera added three hits and two RBIs to power the sizzling Tigers to a 6-2 victory over the Boston Red Sox on Sunday night and a rare three-game sweep at Fenway Park.

Right fielder Torii Hunter hit a solo home run, and second baseman Ian Kinsler had four hits for the Tigers, who won their sixth game in a row.

"It really comes down to the starting pitching and the bullpen," said Ausmus, whose team won for the 15th time in 18 games to move to a majors-best 27-12. "The starters have set the tempo and got us deep into the game. We've also got some big hits. Miggy and Victor have been hitting well all season long."

The Tigers won their 11th straight on the road and earned their first sweep in Boston since taking four straight from June 6-9, 1983.

"The truth is we probably caught Boston a little cold," Ausmus said. "You catch them on a hot streak, it's probably a different story."
That may be true, but Boston manager John Farrell believes Detroit is the best team the Red Sox have faced this season.

"There doesn't appear to be a weak link," he said. "Their bullpen pitched outstanding, their defense overall played very well, starting rotation was strong, and as well as the top half of that lineup is swinging the bat right now, they're a very, very good team."

Detroit's starters are paving the way, leading the majors with a 2.64 ERA while allowing three earned runs or fewer in 18 of 19 games dating to April 26.

Anibal Sanchez picked up where the rest of the rotation left off.

Activated from the 15-day disabled list prior to game, Sanchez (1-2) allowed two runs, one earned, on five hits in five innings. The right-hander struck out three, walked three, one intentional, and threw 80 pitches in his return from a right middle finger laceration.

Five relievers held Boston to one hit the rest of the way.

"It's special," Cabrera said of the starting pitching. "Every night they give you a chance to win games. That's what you look forward to -- a chance to win games."

Martinez's 10th homer of the season, off Boston starter Jake Peavy in the third, gave the Tigers a lead they would never relinquish. Hunter belted his fifth of the year off Junichi Tazawa in the seventh.

The top four hitters in Detroit's lineup went 10-for-19 with five RBIs and five runs.

[to top of second column]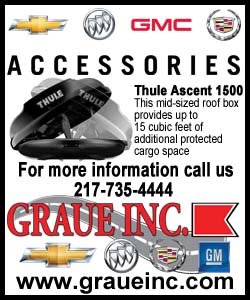 The Red Sox, who scored just three runs in the series, lost their fourth consecutive game, their longest skid since dropping the final eight of 2012.

"We've got to regroup, we've got to be better in all phases," Farrell said. "Collectively, we have to be better all the way around."
Peavy (1-2) allowed five runs and a season-high 11 hits over six innings, striking out two and walking none.

Boston took its first lead of the series in the second inning on shortstop Xander Bogaerts' RBI single, but Detroit answered with three runs in the third.

Kinsler doubled and scored on Cabrera's soft liner. Martinez, Detroit's designated hitter, made it 3-1 with a blast into Boston's bullpen.

The Tigers tacked on another in the fifth on a sacrifice fly from first baseman Cabrera before the Red Sox cut it to 4-2 in the bottom half.

With the bases loaded and one out, Mike Napoli grounded to third baseman Don Kelly, whose low throw to home couldn't be corralled by catcher Alex Avila. Sanchez limited the damage, though, starting a double play on center fielder Grady Sizemore's liner back to the mound.

"We're still looking for a key base hit with runners in scoring position," Farrell said.

Avila's RBI single in the sixth restored the three-run cushion.

NOTES: 1B Miguel Cabrera's first-inning double was the 242nd of his career with Detroit, moving him into sole possession of 12th place on the club's all-time list. He is two shy of tying Harvey Kuenn. ... Boston CF Jackie Bradley Jr. snapped an 0-for-12 skid with a single in the second inning. ... Boston RHP Jake Peavy allowed a homer in each of his nine starts this season. It is the longest active streak in the majors. ... The teams meet only once more this season. Boston travels to Detroit for three games June 6-8.
[© 2014 Thomson Reuters. All rights reserved.]
Copyright 2014 Reuters. All rights reserved. This material may not be published, broadcast, rewritten or redistributed.