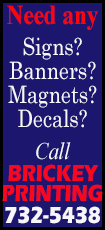 For Harrison, the nightcap of Sunday's doubleheader at Yankee Stadium certainly was his game.

Harrison helped the Pirates salvage their weekend at Yankee Stadium by hitting a go-ahead home run with two outs in the seventh inning and then making a game-saving, diving catch in left field in the eighth a 5-3 victory over the New York Yankees.

The Pirates snapped a three-game losing streak after falling to 11-10 in one-run games with a 4-3 setback in the opener. The early result left them winless in eight regular-season games at Yankee Stadium, but Harrison ensured they would not make it nine. Harrison, who began the second game at third base before moving to left field, rebounded after committing a baserunning mistake in the fifth.

"He brings energy," Pittsburgh manager Clint Hurdle said. "He showed up a lot of different ways. His versatility on the defensive side of the ball makes him easier to find opportunities for. He gets his swing off and he can barrel some balls up. He barreled some balls up today.

"He probably made as important a catch as we've had out in left field in a while late in a game."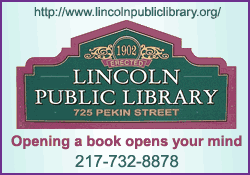 Harrison's late-inning dramatics occurred after the teams traded home runs in the sixth. Left fielder Starling Marte slugged a two-run home run off New York starter Vidal Nuno, but rookie third baseman Yangervis Solarte hit a game-tying solo shot off right-hander Gerrit Cole (4-3).

The rest of the day belonged to Harrison. With two outs in the seventh, he slugged an 0-1 fastball from reliever Alfredo Aceves (0-2) into the first row of the left field seats. It was his ninth career home run in 587 career at-bats.

An inning later, Harrison helped preserve a gritty relief appearance from left-hander Tony Watson by shading Solarte near the line.

As soon as Solarte swung, Harrison had a good read on it. Within a few seconds of the ball leaving the bat, his face was on the ground and the ball was in his glove.

"I saw a little bit off the bat," Harrison said. "I knew it was kind of low, but it was hit well, like a line drive that would keep carrying, and I didn't know if I would have to go in. (On) my first step, I knew I got the right read on it and knew I was going to be able and lay out and catch it."

Cole said of Harrison, "He's a gamer. He plays infield, he plays outfield. He pitches. I'm sure he'd catch if we let him. He swings the bat. He bunts, he runs. Tell me what not to like about him."

Had Harrison not been able to make the play, Yankees shortstop Derek Jeter might have scored or reached third. Instead, Watson finished his outing by fanning pinch hitter Alfonso Soriano and outfielder Ichiro Suzuki.

"I saw the play," Solarte said. "That was a great play, a good catch."
"I thought (Solarte) had a double there," Yankees manager Joe Girardi added. "Harrison was a big reason they won that second game today, his defense (and) his offense really hurt us today.

"Solo (Solarte) put a great at-bat on it, hit a rocket. They were probably playing no-doubles (defense) there, and he lays out. You don't see guys lay out 320 feet away very often, but he did."
Before Harrison's bat and glove lifted the Pirates to the win, Pittsburgh was struggling. The Pirates made two errors that led to two runs in the second, and Harrison overran second on a fifth-inning double and was tagged out by first baseman Kelly Johnson on a play upheld by replay.

It could have been worse for Pittsburgh, but following a 32-pitch second inning, Cole settled in. He wound up allowing three runs on seven hits and two walks with eight strikeouts in six innings.

After Bryan Morris recorded the first two outs of the seventh, Watson worked around two two-out hits in the inning and ending it by getting designated hitter Mark Teixeira on a popout that protected the one-run lead.

Watson's outing allowed the Pirates to hand the ball to Mark Melancon, who had a two-run lead after catcher Chris Stewart's sacrifice fly. Melancon pitched a perfect ninth for his sixth save.

The Yankees stretched their winning streak to four games in the opener by getting a gritty six innings from right-hander Hiroki Kuroda. Nuno was even better at times but seemed to tire at the end as he allowed three runs (two earned) and five hits in six innings.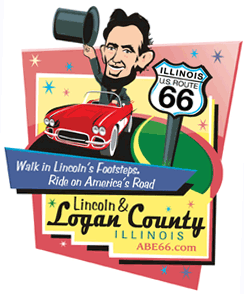 NOTES: New York 3B Yangervis Solarte snapped a 0-for-13 skid with a second-inning single. ... The Yankees announced that LHP CC Sabathia underwent further treatment for his ailing right knee and that RHP Michael Pineda threw a bullpen session before the game. ... Pittsburgh RF Jose Tabata started Game 2 but left after the second inning with tightness in his right hamstring. ... Pirates LF Sterling Marte left the second game with tightness in his left hamstring. ... The Yankees played their first single-admission doubleheader at home since Sept. 29, 2004, against the Minnesota Twins.
[© 2014 Thomson Reuters. All rights reserved.]
Copyright 2014 Reuters. All rights reserved. This material may not be published, broadcast, rewritten or redistributed.