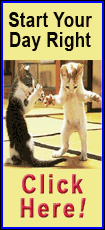 "I kind of got a little choked up running around second base, thinking about all I've been through," said the Diamondbacks left fielder, who hit one of two homers in Arizona's 5-3 victory over the Los Angeles Dodgers at Chase Field.

"Definitely a lot of emotions going through me at (the) time. Just all the hard work, the effort that I've put in to get back. There was talk of me never even playing against, or coming back midway through the season. Here we are in May and able to produce and get a big win today. It's pretty special."

Ross, returning from a fractured hip similar to the injury that forced Bo Jackson to retire from the NFL, hit a bases-empty home run to tie the game at 3 in the fourth inning before third baseman Eric Chavez hit a two-run homer in the fifth for the Diamondbacks (18-28).

Chavez entered the game in the top of the fifth inning, when starter Martin Prado was removed because of blurred vision in his left eye. Chavez had homers in two at-bats in a row after hitting one in his final at-bat in an 18-7 victory on Saturday.

"Chavy's been coming around," Arizona manager Kirk Gibson said. "He was forced into action quickly, and it's good to see his bat coming around. That's something we need."


The Diamondbacks took two out of three games against the Dodgers (23-22) to win their first home series of the season after losing the first six. The D-backs are 6-18 at home, including two designated home games in Sydney, Australia.

Arizona shortstop Chris Owings had three hits and drove in a run, and center fielder A.J. Pollock added three hits. Pollock went 8-for-11 with three runs and two RBIs in the series.

Diamondbacks right-hander Josh Collmenter (2-2) gave up three runs in 5 1/3 innings. Closer Addison Reed pitched the ninth inning for his 12th save.

First baseman Adrian Gonzalez had three hits, including a two-run home run, for the Dodgers (23-22). The Dodgers are 8-3 against Arizona and 15-19 against the rest.

"They have always been a good club," Dodgers manager Don Mattingly said. "A team that gets off to a rough start is really just that, a rough start. I think we know they are a club that can swing the bats. They kind of got beat up early losing some guys on the pitching staff."

Shortstop Hanley Ramirez hit his sixth homer in the first inning to give Los Angeles a 1-0 lead. Arizona tied the game in the second. Ross doubled with one out and scored on Ramirez's throwing error as the Dodgers attempted to turn a double play.

Gonzalez homered, his 10th of the season, for a 3-1 Los Angeles lead after Ramirez walked with two outs in the third. Gonzalez leads all active major leaguers with 28 homers and 90 RBIs against the Diamondbacks. He has 20 homers at Chase Field, four in six games there this season.

[to top of second column]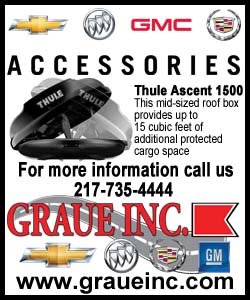 "A game we should have won but we didn't," Gonzalez said. "We could have played better in a lot of ways. We should have played better. We shouldn't have given them a run. We should have scored a couple of more."

Owings singled home right fielder Gerardo Parra in the third to make it 3-2. Ross' first homer of the season tied it at 3 in the fourth. It was Ross' first homer since Aug. 8, 2013, three days before his season-ending hip injury.

"I made a bad pitch to Chavez," Dodgers right-hander Dan Haren (5-2) said. "He put a good at-bat, too. I gave up both home runs on two-strike pitches. The last few games, I haven't put guys away like I need to."

NOTES: Dodgers LHP Hyun-Jin Ryu will be activated from the disabled list for a Wednesday road start against the New York Mets if he continues to progress without issue, manager Don Mattingly said. Ryu, 3-2 with a 3.00 ERA, has been out since April 28 with left shoulder inflammation. He threw a 60-pitch simulated game Friday. LHP Paul Maholm, who has made seven starts, will return to the bullpen, Mattingly said. ... Arizona 2B Aaron Hill was held out of the lineup for the second consecutive game. With a travel day coming Monday, he will have three days to recover from right shoulder soreness. ... The Diamondbacks commemorated the 10th anniversary of LHP Randy Johnson's perfect game with a pregame video montage. Johnson threw out the first pitch. ... Dodgers C Drew Butera, who pitched twice in the past five days, hit 92 mph on the Chase Field radar run in his ninth inning mop-up role in an 18-7 loss Saturday.
[© 2014 Thomson Reuters. All rights reserved.]
Copyright 2014 Reuters. All rights reserved. This material may not be published, broadcast, rewritten or redistributed.