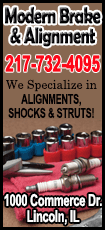 That's why the first thing he did after Sunday's 4-1 victory over the Miami Marlins was grab a ball and hand-deliver it to shortstop Brandon Crawford.

"The game ball goes to Crawford," Vogelsong insisted after he had shut out the Marlins on five hits over seven innings. "That was a big play."

Left fielder Tyler Colvin and second baseman Brandon Hicks had two-out, RBI singles in a three-run first inning as the Giants gave Vogelsong all the runs he would need in their first at-bat.

He and his defense took it from there.

Vogelsong (2-2), who was winless with a 5.40 ERA in five April starts, ran his May record to 2-1 with his fourth consecutive start of six or more innings. The seven shutout innings lowered his May ERA to 2.05.

The veteran permitted the Marlins, who had totaled 12 runs in wins Friday and Saturday, five singles and just one walk. Only one Miami baserunner reached third base during Vogelsong's stint.

That occurred in the fifth inning, before Crawford saved two runs and retained a 3-0 lead with a diving stop on a shot up the middle by Marlins shortstop Adeiny Hechavarria with runners on second and third and two outs.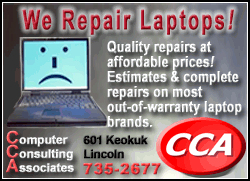 "We had our chances," Marlins manager Mike Redmond noted. "They made a nice play on Hechy's ball. That saved a couple of runs."

Asked afterward what was working for him, Vogelsong blurted Crawford's name.

"I kept getting them to his grounders to him," he insisted.

The three-run first inning helped as well.

The Giants wasted little time getting to Marlins right-hander Jacob Turner (0-2), going up 1-0 when leadoff man Gregor Blanco was hit by a pitch, stole second, advanced to third on right fielder Hunter Pence's infield out and scored on catcher Buster Posey's sacrifice fly.

With two outs and nobody on, the Giants tacked on two more runs on successive singles by third baseman Pablo Sandoval, first baseman Michael Morse, Colvin and Hicks.

"It's always nice," Vogelsong said of the early cushion. "I had a game plan in place no matter what the score was. But you can attack guys when you've got runs like that.

"He (Turner) settled down after that. So that first inning was big."

Sandoval had the Giants' only extra-base hit of the game, a solo home run to left field in the fifth inning off Turner, who was seeking his first career road start on his 18th try. The homer was Sandoval's third of the season and highlighted a two-hit day on which he extended his hitting streak to nine games.

Turner was pulled after six innings, having surrendered four runs on six hits. He walked one and struck out seven.

The Marlins got on the scoreboard in the eighth and twice brought the potential tying run to the plate, including star right fielder Giancarlo Stanton as a pinch hitter.

Hechavarria scored the run after leading off the inning with a single off Giants left-handed reliever Jeremy Affeldt.

[to top of second column]
A double by second baseman Derek Dietrich and single by third baseman Casey McGehee put runners on first and third with one out, but right-hander Santiago Casilla struck out first baseman Garrett Jones after a long battle that included a liner into the right field corner that was foul by about a foot.
"That was a heck of an at-bat," Redmond assured. "He was battling. He was on his fastball. It just missed."

Stanton, who hadn't started for the first time all season, then flied to right to end the inning.

"I tried to keep him out of that game, but that was our shot," Redmond said. "I told him: If we get a situation where we need a big hit, I would use him. Stanton had a chance there."

Giants closer Sergio Romo pitched a one-hit ninth inning for his 15th save, salvaging a split of the four-game series.

The win capped a 4-3 homestand for the Giants, who at 28-17 are tied for the major league lead in wins.

Hechavarria, McGehee and catcher Jeff Mathis had two hits apiece for Miami, which out-hit San Francisco 9-7.

The loss concluded a 4-7 California swing during which the Marlins learned they would be losing ace Jose Fernandez to season-ending elbow surgery.

NOTES: The Marlins outscored the Giants 17-15 in the four-game series. ... Eight of the Giants' 15 runs in the series and three of the four Sunday were scored with two outs. The Giants lead the majors with 86 two-out RBIs. ... Giants 3B Pablo Sandoval is 14-for-36 (.389) during his nine-game hitting streak. The home run was his first since April 13 ... Giants CF Angel Pagan did not play after bruising his left shoulder diving for 1B Garrett Jones' triple on Saturday night. Pagan had an MRI on the shoulder before the game. Results are expected Monday. ... Giants RHP Tim Hudson postponed his scheduled bullpen session and instead threw 70 pitches off a flat ground before the game. Hudson, who missed his scheduled start Friday night due to a strained left hip, said he prefers to do his bullpen work two days before a start, and he's hoping to return to the rotation for Thursday's game at Colorado. ... The Giants announced before the game that 2B Marco Scutaro flew to Florida this week for what they termed a "blood-spinning" injection into his strained lower back. There remains no timetable for the veteran's return.
[© 2014 Thomson Reuters. All rights reserved.]
Copyright 2014 Reuters. All rights reserved. This material may not be published, broadcast, rewritten or redistributed.