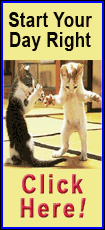 The result was a 13-3 Oakland victory at Progressive Field, capping a dominating three-game series sweep by the red-hot A's.

"All the guys we rely on to knock in runs are doing exactly what they're supposed to do. That's when we're at our best," Oakland manager Bob Melvin said.

"They've got it working now," Cleveland manager Terry Francona said of the A's, who won for the ninth time in 10 games. "They are getting really good starting pitching, they have a very good bullpen, and in their lineup, they are swinging it one through nine."

The sweep left the Indians reeling. Their losing streak is now four games after they were outscored 30-6 in the three games against Oakland.

"They embarrassed us on our home field," Cleveland center fielder Michael Bourn said. "They beat us in every facet of the game."

Left fielder Brandon Moss had two doubles, a triple, four runs and three RBIs Sunday, and designated hitter Yoenis Cespedes added a career-high five RBIs for Oakland.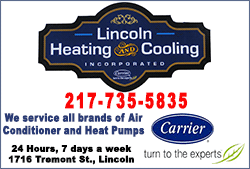 Right-hander Jesse Chavez (4-1) gave up two runs in five innings to get the win. Indians right-hander Justin Masterson (2-3) allowed seven runs in 4 1/3 innings.

Oakland broke the game open with a four-run fifth inning, knocking Masterson out of the game.

With the A's leading 3-1, second baseman Eric Sogard led off the sixth with a single. Center fielder Coco Crisp walked. Masterson retired shortstop Nick Punto on a fly ball, but third baseman Josh Donaldson singled home Sogard to give Oakland a 4-1 lead.

Moss followed with a double to left field, driving in Crisp to make it 5-1. Cespedes then doubled over Bourn's head, scoring Donaldson and Moss as Oakland pushed its advantage to 7-1.

The double by Cespedes knocked Masterson out of the game. Masterson gave up seven hits and five walks, and he struck out just one.

"Lack of command was his biggest issue," Francona said. "He didn't have a good feel for his breaking ball."

Masterson was at a loss to explain his outing.

"My next one will be good. Don't worry. This one was an anomaly," he said.

Cleveland got a leadoff home run from Bourn in the first inning, but it was all downhill from there for the Indians, who lost for the sixth time in eight games to fall into last place in the American League Central.

[to top of second column]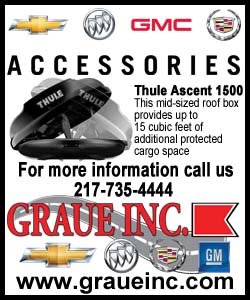 Indians left fielder Michael Brantley belted his eighth home run, a solo shot off Chavez in the fifth inning.
The A's added two more runs in the sixth inning off left-hander Josh Outman. With two outs and nobody on, Punto doubled and went to third on a passed ball. The Indians intentionally walked Donaldson, but the streaking Moss ripped a double to right field, driving in both runners to make it a 9-2 Oakland lead.

In his last five official at bats, Moss is 5-for-5 with two doubles, a triple, a home run and five RBIs.

"Everybody's going up there and taking good swings," Moss said. "We have guys who put together some good at-bats who have some pop. That usually leads to runs."

A's right fielder Josh Reddick had an RBI double in the seventh inning and Cespedes added a two-run double in the eighth inning.

"Obviously we got a lot of guys on base in this series," Donaldson said. "From top to bottom, we had guys having really good at bats."

NOTES: Manager Terry Francona shook up the Indians' lineup Sunday. 1B Nick Swisher, hitting .202, was dropped from the No. 2 to No. 6 in the order. C/3B Carlos Santana, hitting .154, was moved from the cleanup spot to No. 7 in the lineup. Swisher went 0-for-5, and Santana finished 0-for-4. ... Swisher made another error Sunday. He has twice as many errors (six) as home runs (three). ... A's 1B Brandon Moss has 21 home runs and 72 RBIs in 77 games dating back to Aug. 19. The RBIs are the most in the majors in that span.
[© 2014 Thomson Reuters. All rights reserved.]
Copyright 2014 Reuters. All rights reserved. This material may not be published, broadcast, rewritten or redistributed.