Tombstone ordinance and "Pour" liquor license fail to pass at Lincoln City Council

Send a link to a friend Share
[May 20, 2014] LINCOLN - Monday evening two important, and controversial motions on the agenda failed to pass.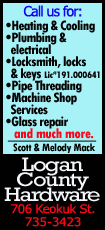 Pour license request fails to pass

The city first addressed the request by the Lincoln Liquor Commission to create a "Pour license" that would make it possible for convenience stores to serve glasses of beer or wine to patrons. The request came originally from Cliff McCumber of Fifth Street Food Mart. Had the pour license been approved, it would have opened the door for McCumber to set up a separate room in his business for video gaming.

In the chamber for the evening were Dale Ridgway and Leslie Cooper to speak out against the creation of the license.

McCumber was there, as well as Bob Arneaud of Qik-n-EZ, but neither man addressed the council.


After much discussion between the aldermen, Mayor Keith Snyder, and city treasurer, Chuck Conzo; Alderwoman Kathy Horn made the motion to approve, with the second coming from Tom O'Donohue. O'Donohue made the second just so the matter could come to vote, but when voting time came, he voted against the request.

The motion by Horn failed with only one "yes" from Horn, and seven "nays" from the balance of the council.

Tombstone special use permit fails

In the matter of the request for a special use permit for the display and sale of tombstones at a mortuary in a residential district, that motion also failed to pass.

The motion to approve the special use was made by Michelle Bauer, with O'Donohue making the second.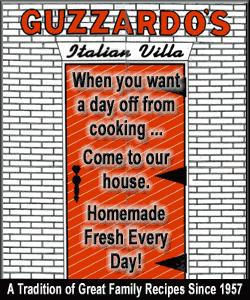 Again, there was a good amount of discussion among the council members before the item came to vote. Don Peasley of Peasley Funeral Home and Peasley Memorials was in attendance, but did not address the council.

When the motion came to a vote - O'Donohue, Bauer, Scott Cooper, and Jeff Hoinacki voted "yes." Horn, Jonie Tibbs, and Marty Neitzel voted "no." Melody Anderson abstained.

Because this was a request to change an ordinance, the vote had to carry by a majority of all elected alderman, which meant five votes were required. With only four voting yes, the motion failed.

LDN will have more complete coverage of these two votes in its Wednesday edition.
[By NILA SMITH]