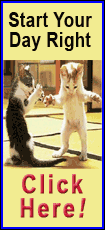 "For some members, the monetary policy decision was becoming more balanced," the minutes for May 7-8 said.

"In terms of the immediate policy decision, however, all members agreed ... it would be necessary to see more evidence of slack reducing before an increase in Bank Rate would be warranted," the minutes said.

BoE Governor Mark Carney said last week that the economy had "edged closer" to the time when the central bank would need to raise interest rates.

Figures on Wednesday, for example, showed retail sales jumped by their biggest amount since May 2004 - aided in part by a late Easter.

"The debate is clearly shifting in favor of moving rates in the not too distant future," said George Buckley, UK economist at Deutsche Bank.

Sterling hit a 5-1/2 year high on a trade-weighted basis after the BoE minutes and the retail data, and British government bond prices fell. This caused the premium that 10-year gilts offer over German government bonds to spike around 3 basis points to 128.8 basis points - its highest since the third quarter of 1998.
There is increasing concern at the bank and elsewhere that British house prices are rising too far too fast. The bank said low rates could distort the property market.

House prices are up almost 10 percent nationally in the year to date, and on Tuesday Lloyds Banking Group <LLOY.L> said it would stop lending at multiples above four times a borrower's income for mortgages of over 500,000 pounds ($842,400) in order to reduce its exposure to London, where prices are rising fastest.

The BoE said that its Financial Policy Committee could tackle the housing issue when it meets next month, and that the decision on when to raise interest rates would be driven by a judgement on how much spare capacity remained in Britain's economy, which is growing at its fastest pace in years.

BoE forecasts last week showed that a rate rise in around a year would be consistent with keeping inflation just below the central bank's 2 percent target.

But some economists expect a minority of MPC members to start voting for a rate rise soon, and Wednesday's minutes suggest this could be on its way.

Adding to the mix, three new policymakers will join the Monetary Policy Committee in the next three months - Andy Haldane, currently the BoE's executive director for financial stability, former White House adviser and U.S. academic Kristin Forbes and Nemat Shafik from the International Monetary Fund.
GRADUAL RATE RISES

The BoE reiterated that it would only raise rates gradually, and to a level that was lower than before the financial crisis, but some policymakers saw this as a reason to raise rates sooner rather than later.
"It could be argued that the more gradual the intended rise in Bank Rate, the earlier it might be necessary to start tightening policy," the minutes said.

On the other hand, a premature rate rise could choke off growth, policymakers said.

They also remain divided on how much slack is in Britain's economy, and how fast it will be eroded as growth continues, the minutes said.

Although Britain's economy is still slightly smaller than before the financial crisis, the BoE forecasts it will grow by 3.4 percent this year, which would be its fastest rate of growth since 2007.

Wednesday's retail sales data suggest growth is in full swing. Retail sales in April jumped by 6.9 percent on the year, the strongest growth since May 2004, and annual sales growth in the three months to April matched February's rate of 4.6 percent, the fastest since January 2012.

"These data support our forecasts for above consensus growth and a first rate hike coming in Q1 2015. We see a 35 percent chance that the BoE hikes in Q4 2014," said Rob Wood, UK economist at Berenberg bank.

(Additional reporting by Belinda Goldsmith and Ana Nicolaci da Costa Editing by Jeremy Gaunt)
[© 2014 Thomson Reuters. All rights reserved.]
Copyright 2014 Reuters. All rights reserved. This material may not be published, broadcast, rewritten or redistributed.