Illinois Republicans Rev Up Push Against Income Tax Plan
Send a link to a friend Share
[May 21, 2014] CHICAGO, May 20 (Reuters) - Illinois Republicans on Tuesday started laying out their plans to stop Governor Pat Quinn and the Democrat-controlled legislature from keeping the state's personal income tax rate at 5 percent.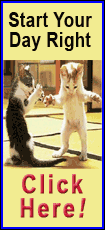 House and Senate Republicans introduced legislation to put an advisory referendum on the November ballot asking voters if they want to make the current rate permanent instead of allowing it to fall to 3.75 percent on Jan. 1 under a 2011 law that temporarily hiked the rate to 5 percent.

"Extending the income tax increase hits residents and small employers directly in the pocketbook," said State Representative Dennis Reboletti in a statement. "They deserve the opportunity to weigh in on the decision."

The measure could be easily blocked by Democratic legislative leaders who control the flow of legislation in their chambers and who support Quinn's proposal to make the higher tax rate permanent.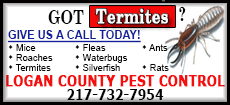 Meanwhile, Bruce Rauner, Quinn's Republican opponent in the general election for governor, announced on Tuesday he is targeting several Democratic state lawmakers with automated calls to voters in their districts in an effort to ensure the legislators keep their commitment to vote against the tax plan.

With less than two weeks left in Illinois' spring legislative session, it remained uncertain if Democrats can muster enough votes to pass the tax measure.
Senate President John Cullerton has said he is confident his chamber has the votes, but House Speaker Michael Madigan told reporters on Monday that his chamber was "significantly" short of the necessary 60 votes. One affirmative vote belongs to State Representative Derrick Smith, who reportedly has asked a federal judge to delay the start of his bribery trial until the legislative session ends on May 31. Madigan said Smith's absence would mean one less vote. The speaker's comments came after Quinn met with House Democrats to try to persuade them to back his tax plan.
The fate of the tax increase is being tracked by Wall Street credit rating agencies, which already have Illinois at the lowest ratings among states largely due to its $100 billion unfunded pension liability.

Last week, the House passed fiscal 2015 spending bills that would require revenue from the 5 percent tax rate. Quinn has said the state needs the revenue to fund education and core state services in the fiscal year that begins July 1. A bill amendment to make the tax rate permanent was introduced in the House on Monday. (Reporting By Karen Pierog; Editing by Bernard Orr)
[© 2014 Thomson Reuters. All rights reserved.]
Copyright 2014 Reuters. All rights reserved. This material may not be published, broadcast, rewritten or redistributed.