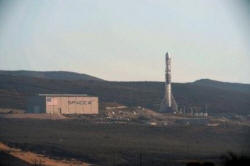 U.S. Air Force Says Working Hard To Certify SpaceX Rockets
Send a link to a friend Share
[May 21, 2014] By Andrea Shalal

COLORADO SPRINGS Colo. (Reuters) - The U.S. Air Force is working as fast as it can to certify the ability of privately held Space Exploration Technologies, or SpaceX, to compete for work launching military and intelligence satellites into orbit, a top general said on Tuesday.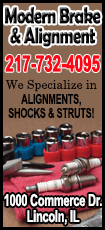 General William Shelton, who heads the Air Force Space Command, said SpaceX was likely to achieve certification in December or January, but the process could not be accelerated given the complex issues that still needed to be addressed.

"It's very difficult to pick up the pace on that," Shelton told reporters after a speech at a space conference hosted by the Space Foundation. In addition to certifying SpaceX's three launches, the Air Force was also looking at the firm's financial and auditing systems and manufacturing processes, he said.

SpaceX last month sued the Air Force for excluding it from a multibillion-dollar 36-launch contract awarded to United Launch Alliance (ULA), a joint venture of the two biggest U.S. weapons makers, Lockheed Martin Corp and Boeing Co.

Shelton said the Air Force remained committed to increasing competition in the rocket launch market and was also pressing forward with other efforts to lower ULA's launch costs.
He said SpaceX could possibly compete for some launches before certification, with awards contingent on approval.

He said the lawsuit surprised the Air Force, given that the military was dedicating $60 million and 100 people to the effort to certify SpaceX as a new competitor.

"Generally," he said, "the person you're going to do business with, you don't sue them."

Undersecretary of the Air Force Eric Fanning told a dinner audience at the conference that the Air Force was determined to increase competition and drive down the cost of the existing ULA rockets.

He said the Air Force was also reassessing its reliance on Russian-made RD-180 rocket engines used in ULA's Atlas rockets, given the fragility of relations with Russia amid tensions over its annexation of Crimea.

Fanning said the Air Force was looking at longer-term options, including building an alternative engine, the promise of new entrants or increasing use of ULA's Delta rockets.

[to top of second column]
Shelton said the Air Force was aware of threats by some Russian officials that they could cut off the supply of engines for use in launching U.S. military satellites. But he said no official change in position had been conveyed.

A new Air Force report on the RD-180 engine said a halt in Russian engine shipments would have a significant impact on the U.S. military launch program, according to sources briefed on the report. It said options to mitigate the loss of the Russian engines were limited through 2017, but recommended the Air Force boost funding to develop a new U.S. engine.

Shelton declined comment on the report, but said he favored starting work on a U.S. rocket engine to help shore up the industrial base and reduce reliance on foreign-supplied parts.

He said the effort would likely cost more than $1 billion and could take five years to complete and it remained unclear from where the funding would come.

At the same time, he cautioned against reading too much into Russian comments on the rocket engines, noting that for now, ties between the Russian company that builds the rockets and ULA were proceeding as "business as usual."

(Reporting by Andrea Shalal; Editing by Cynthia Osterman, Kenneth Maxwell and Matt Driskill)
[© 2014 Thomson Reuters. All rights reserved.]
Copyright 2014 Reuters. All rights reserved. This material may not be published, broadcast, rewritten or redistributed.