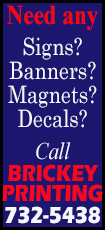 Since becoming the first Englishman to win the US Open since Tony Jacklin in 1970, Rose has made the most of the trophy in his possession, showing it off when he can, and even letting his son eat ice cream out of it.

"I think it gets FedEx'ed after this week," Rose told reporters on Wednesday. "It's time to think about winning it now.

"About a week or two ago I put it on the dresser that we have in our bedroom. I thought, we're getting to the last few weeks I'm going to really stride and enjoy it now.

"Leo ate some ice cream out of it. He was the first to christen the trophy. I had not even had a drink but he had some ice cream out of it and we got some great video, I think will last a lifetime, and some great memories. It holds five bottles of champagne, just FYI."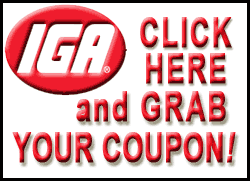 With the US Open due to start at Pinehurst on June 12, Rose is aware that defending his title will be no easy feat having never swung a club at the re-developed North Carolina course.

But the world number eight, who said his preparation would be similar to that of Merion a year ago, does not believe his lack of Pinehurst experience would be a disadvantage as the tournament was last hosted there in 2005.

"I've never played Pinehurst, and I think guys who played in 2005 won't have as much of an advantage because of the course re-design," continued the 33-year-old.

"There was a lot of rough in 2005, fairways were narrow, typically USPGA-style fairways. But this year, it's going to play I think more of a running game, almost a mix between U.S. Open and an Open Championship, I'm led to believe.

"I had not been to Merion at this stage last year so my preparation is going to be very similar. I'm going to head up to the venue the week before, spend some time, get to know the golf course, and put a game-plan in place."

[to top of second column]
As a youngster, the South-African born Rose honed his skills on courses near his Hampshire home, not far from Wentworth, and after finishing tied fourth at the Players Championship earlier this month, Rose would like to add the European Tour's flagship event to his ever-growing list of accomplishments.

"It's a bucket list tournament for me as I've sort of been saying the last couple of days," Rose, who will accompany Lee Westwood and defending champion Matteo Manassero in a threeball at Wentworth on Thursday, added.

"It's a tournament I grew up watching as a kid so it's definitely special to me; the Majors, a World Golf Championships or two possibly, and I don't see a tournament I wouldn't more like to win."

(Editing by Amlan Chakraborty)
[© 2014 Thomson Reuters. All rights reserved.]
Copyright 2014 Reuters. All rights reserved. This material may not be published, broadcast, rewritten or redistributed.