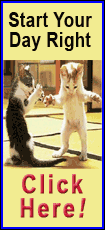 "You work your butt off, and it really stinks to be in that situation," the right-handed starter said Tuesday night after a pair of wild pitches led to the tying and go-ahead runs in the Minnesota Twins' 5-3 victory over the Padres at Petco Park.

As if winning the game thanks to two errant pitches weren't enough, the Twins final run featured a bizarre twist. Catcher Kurt Suzuki reached the seats in left with an eighth-inning line drive, but he raced around the bases for an inside-the-park home run after second base umpire Andy Fletcher ruled the ball in play.

"Everyone in our dugout knew the ball was out," Twins manager Ron Gardenhire said. "But Kurt got around the bases anyway, so I wasn't going to challenge it. You never know what could have happened."

"Interesting, very weird," said Suzuki of his first inside-the-park homer at any level. "I thought for sure it went out. I just kept running. I got towards third base and I said, 'Shoot, I might as well keep going.' Joe Joe (third base coach Joe Vavra) kept waving me home, so I said, 'Maybe I got a chance.'"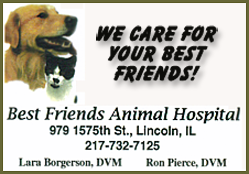 Replays showed Suzuki's two-out drive hit the first row of seats after barely clearing the glove of Padres left fielder Seth Smith.

Fletcher signaled the ball in play after it ricocheted back onto the

field.

Former Padre and San Diego County native Kevin Correia (2-5) returned home to allow three runs on four hits and a walk over six innings to snap a personal two-game losing streak.

However, the keys to the Twins' win at the start of a five-game interleague trip were the wild pitches delivered by Kennedy.

"I made two pitches in the dirt that cost us a couple runs," Kennedy said.

In the sixth, Kennedy (2-6) seemed about ready to strand the tying run at third when a wild pitch allowed third baseman Trevor Plouffe to score with two outs. Plouffe led off the inning with a double and advanced to third on a groundout. Kennedy struck out Suzuki for the second out before throwing the wild pitch.

An inning later, shortstop Eduardo Escobar walked to open the inning. He moved to second on a bunt and advanced third on a wild pitch. He scored the go-ahead run on pinch hitter Josmil Pinto's sacrifice fly to right.

Correia retired the first 12 Padres he faced and took a 2-0 lead into the bottom of the fifth. By the time the inning was over, the Twins were trailing.

[to top of second column]
Third baseman Chase Headley opened the inning by doubling into the right field corner to end Correia's bid for perfection. Center fielder Will Venable singled Headley to third, and slumping second baseman Jedd Gyorko grounded a single to left to put the Padres on the board.

Venable advanced to third and Gyorko to second on first baseman Yonder Alonso's fly to the wall in right. Venable then scored to tie the game on catcher Yasmani Grandal's sacrifice fly to left.
Kennedy helped his cause by scoring Gyorko from second with a two-out single to center.

Right fielder Chris Parmelee homered leading off the second to give the Twins a 1-0 lead. Minnesota made it 2-0 in the third on Plouffe's RBI single.

Kennedy averted further damage in the third when he got Suzuki to ground into an inning-ending double play.

The Padres wasted a golden opportunity in their half of the seventh when Gyorko opened the inning with a single and Alonso drew a walk to put the tying and go-ahead runs on with no outs. However, pinch hitter Cameron Maybin, possibly the Padres' best bunter, couldn't get down a sacrifice bunt, and he flied out. Right-handed reliever Jared Burton retired the next two hitters to end San Diego's final threat.

Minnesota closer Glen threw a perfect ninth inning for his 13th save.

NOTES: Padres RHP Andrew Cashner underwent an MRI exam Monday that showed no structural damage in his right elbow and forearm. "We all feel pretty good about Cash's MRI," manager Bud Black said. Cashner went on the 15-day disabled list Saturday after feeling discomfort in the elbow. ... The Twins recalled C/OF Chris Herrmann from Rochester and optioned RHP Michael Tonkin to the Triple-A club. ... The Padres are hoping the groin injury LF Carlos Quentin sustained Sunday in Denver is not serious enough to return him to the disabled list. Quentin missed the first 39 games of the season on the disabled list with a bone bruise to his left knee, and he didn't play Tuesday.
[© 2014 Thomson Reuters. All rights reserved.]
Copyright 2014 Reuters. All rights reserved. This material may not be published, broadcast, rewritten or redistributed.