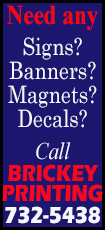 Arenado lined a two-run double off the top of the wall in left field with two outs in the ninth inning, giving the Colorado Rockies a 5-4 win over the San Francisco Giants.

"He'd been struggling a little bit," Tulowitzki said. "I think he was 0-for-2 to begin this game. I was telling him he was going to get a big hit and to just stick with himself."

Arenado's initial two hitless at-bats left him in an 0-for-15 slump. He bounced back in a big way. He singled in the sixth, singled again in the seventh and then doubled in the ninth on a 3-2 slider from Sergio Romo, the seventh pitch from the Giants closer, who is 15-for-17 in save opportunities.

"Luckily enough, you know, he hung one, kind of middle-in, I guess," Arenado said. "And I just put a good swing on it."

The victory cut the Giants' lead over the Rockies to two games in the National League West. It was the Rockies' second consecutive walk-off victory. First baseman Justin Morneau hit a two-run homer Sunday to beat the San Diego Padres 8-6 in 10 innings.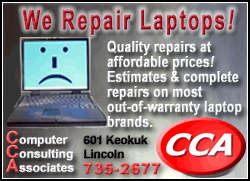 The Giants took a 4-3 lead in the ninth when left fielder Tyler Colvin lined a run-scoring double to left with two outs off Colorado closer LaTroy Hawkins. Colvin's hit scored second baseman Brandon Hicks, who singled with one out.

Hawkins (2-0) ended up the winning pitcher thanks to the Rockies' dramatic ninth.

The Rockies' game-winning rally began when pinch hitter Morneau led off with a six-pitch walk after being down 1-2 in the count. Morneau was forced at second on Tulowitzki's one-out, broken-bat grounder. Left fielder Carlos Gonzalez singled off the glove of shortstop Brandon Crawford, who was shifted to the right side of second base, and Tulowitzki advanced to third. Gonzalez's hit set the stage for Arenado's confrontation with Romo (3-1).

"It was a great at-bat against one of the tougher right-handers in the game," Rockies manager Walt Weiss said.

Arenado came out for early work over the weekend with Rockies hitting coach Blake Doyle to try to escape his slump. He even hit balls off a tee outside at one point, a drill typically confined to the indoor batting cage. Doyle wasn't overly worried about Arenado, who set a franchise record with a 28-game hitting streak earlier this season, the longest in the majors this season.

"The only thing that I asked him to do is not to tinker with his swing," Doyle said. "The swing was fine. Let the ball travel, and the results will come."

Rockies left-hander Franklin Morales allowed three runs in six innings, as did Madison Bumgarner, his left-handed counterpart for the Giants. Bumgarner extended to 18 his streak of road starts in which he allowed three or fewer runs, a franchise record by a Giants starting pitcher since earned runs became an official statistic in the National League in 1912. He was tied with Ed Whitson, whose run of 17 consecutive road starts with three or fewer runs allowed went from May 11, 1980-May 6, 1981.

An overturned call in the fifth helped the Giants break through against Morales and overcome a 1-0 deficit.

[to top of second column]
After a one-out single by Crawford, Colvin lined a ball down the left field line that was called foul. Replays showed a puff of chalk rising from the foul line, and Colvin was awarded a double after a review that lasted 2 minutes, 45 seconds. It took that long while the umpires in New York decided that Crawford had to stay at third and could not be awarded home.

That decision became moot when center fielder Gregor Blanco rifled a two-run triple over the head of center fielder Drew Stubbs. The Giants made it 3-1 on right fielder Hunter Pence's grounder that Tulowitzki couldn't handle. It was originally ruled an error but later changed to a hit.

Catcher Wilin Rosario's two-out double in the fourth scored the first run of the game, and his two-run homer in the sixth tied the game at 3.

The Giants won the first game in each of their previous five series, and they were poised to make it six when Colvin gave Romo a lead.

"He had pretty good stuff," manager Bruce Bochy said of Romo. "You look at the inning. They just barely get a walk there on a 3-2 count. It's a game of inches, man. I thought we had a shot at (a double play on) Tulowitzki; we didn't turn it. Then the ball that Gonzalez hit, it might have nicked Crawford's glove. Then they threw out a good at-bat there to win the ballgame. You're a strike away, and the last pitch, he just got up."

NOTES: Rockies RF/1B Michael Cuddyer (left hamstring strain) was reinstated from the disabled list and played for the first time since April 17. He went 0-for-4. To make room on the roster, RHP Chris Martin was optioned to Triple-A Colorado Springs. ... Giants CF Angel Pagan did not play for the second consecutive game due to a sprained AC joint in his left shoulder that he sustained Saturday. He is expected to be in the lineup Wednesday. ... Giants C Buster Posey, who suffered lower-back nerve irritation on a swing Sunday, did not play Tuesday, though he was available to pinch-hit.
[© 2014 Thomson Reuters. All rights reserved.]
Copyright 2014 Reuters. All rights reserved. This material may not be published, broadcast, rewritten or redistributed.