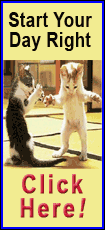 Braves 5, Brewers 0

The Atlanta Braves finally provided some run support for pitcher Julio Teheran, and he rewarded them with a complete-game shutout in a 5-0 win over the Milwaukee Brewers.

The Braves scored five runs for the third straight game and extended their winning streak to three games. It was only the second time this season that the Braves' offense has scored five runs for Teheran (3-3), who won his first game since April 16.

Teheran earned his second career shutout. The right-hander allowed five hits and struck out six on a career-high 123 pitches. The Brewers did not have a runner advance past second base until the ninth inning and suffered their fifth shutout. It was Milwaukee's fourth straight loss.

- - -

Nationals 9, Reds 4

Doug Fister allowed just two runs in seven inning, and Denard Span had a career-high five hits as the Washington Nationals thrashed the Cincinnati Reds 9-4.

Fister (1-1) yielded six hits and threw 109 pitches during his first home start for the Nationals. The right-hander was acquired in a December trade with the Detroit Tigers, and he began the season on the disabled list due to a right lat strain.

Washington scored seven runs in the sixth to break up a pitchers' duel between Fister and Reds right-hander Johnny Cueto (4-3). Right fielder Jayson Werth and first baseman Tyler Moore had RBI singles, and a two-run single by second baseman Danny Espinosa made it 6-1 and chased Cueto from the game.

Cueto pitched 5 1/3 innings and allowed six hits and eight runs (six earned) while also hitting two batters. Cueto gave up just 10 total runs, all earned, in his first nine starts.

- - -

Indians 6, Tigers 2

The Cleveland Indians scored five runs in the first two innings off right-hander Justin Verlander and went on to a 6-2 victory over the Detroit Tigers at Progressive Field.

In beating Detroit for the second time in two nights, the Indians pounded out 12 hits, including five doubles off Verlander.

Indians right-hander Trevor Bauer, in his first start since replacing right-hander Danny Salazar in Cleveland's starting rotation, pitched into the seventh inning to get the win.

- - -

Orioles 9, Pirates 2

Chris Davis lived up to his nickname of crush by belting three home runs in the Baltimore Orioles' 9-2 rout of the Pittsburgh Pirates.

The big first baseman doubled his season home-run total with a two-run shot during a four-run fifth inning that put the Orioles ahead 6-1 then added a solo blast in the seventh and another two run-shot in the ninth. He also had four hits and five RBIs.

It was Davis' second career three-homer game -- the other came on Aug. 24, 2012 against Toronto -- and seventh multi-homer game. After leading the major leagues and setting a franchise record with 53 homers last season, Davis hit just three in his first 30 games.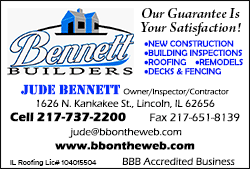 Left fielder Nelson Cruz also homered, following Davis' shot in the fifth, to give the Orioles their second set of back-to-back homers of the season.

- - -

Blue Jays 7, Red Sox 4

Edwin Encarnacion hit two of Toronto's four homers, and the Blue Jays sent the reeling Red Sox to their fifth straight loss, beating Boston 7-4.

Left fielder Melky Cabrera went 4-for-5 with a homer and catcher Erik Kratz also went deep for the Blue Jays, who won for the sixth time in eight games. Toronto entered the night three homers shy of the Colorado Rockies (62) for the major league lead.

Boston, meanwhile, is enduring its longest skid since dropping the final eight games of the 2012 season.

- - -

Cardinals 5, Diamondbacks 0

Adam Wainwright was almost perfect. The St. Louis ace allowed a two-out double to Arizona Diamondbacks first baseman Paul Goldschmidt in the fourth inning and nothing else, striking out nine in a 5-0 shutout at sold-out Busch Stadium.

Wainwright (7-2) recorded his second shutout of the year and the eighth of his career. The right-hander retired the first 11 men he faced, and after Goldschmidt lined a 2-2 pitch over the head of center fielder Jon Jay, mowed through the last 16 men he faced in his first career one-hitter.

Meanwhile, the Cardinals' offense tagged Bronson Arroyo (4-3) for nine hits, seven going for extra bases, and five runs over seven innings. Arroyo, who walked none and fanned six, allowed just three runs in his previous 29 2/3 innings.

- - -

[to top of second column]
Phillies 6, Marlins 5

Jimmy Rollins slugged a two-run homer to help give the Philadelphia Phillies a 6-5 win over the Miami Marlins at Marlins Park.

The Phillies trailed 3-2 when shortstop Rollins hit his fifth-inning homer. Philadelphia added two runs in the sixth on a two-out, bases-loaded single past third base by pinch-hitter John Mayberry Jr.

Miami scored an unearned run in the eighth to make it 6-4. Third baseman Cody Asche dropped a foul pop by catcher Jarrod Saltalamacchia, who then hit a run-scoring single. But the Marlins failed to add on in the inning, despite having runners on first and third and no outs against reliever Mike Adams.

- - -Athletics 3, Rays 0

The Oakland Athletics and Tampa Bay Rays continued going in opposite directions at Tropicana Field. Fast.

Left-hander Drew Pomeranz and his bullpen made one early rally stand up as the A's won, 3-0, to claim their fourth straight victory and tenth in 11 to burnish their major league-best record (29-16).

The Rays (19-27), meanwhile, lost for the eighth time in their last nine at home to slump further into last place in the American League East at a season-low eight games under .500.

- - -

Mariners 6, Rangers 2

Seattle right-hander Hisashi Iwakuma held the floundering Texas Rangers to two runs over eight innings in the Mariners' 6-2 victory.

Iwakuma gave up six hits and walked one, improving his record to 3-0 and lowering his ERA to 1.76 in four starts in 2014.

Five Mariners hitters had RBIs in Seattle's 12-hit attack, including third baseman Kyle Seager, who was 3-for-5 with two RBIs.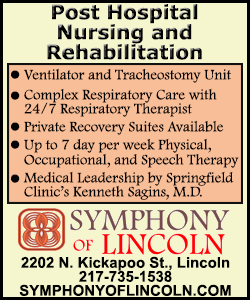 - - -

Dodgers 9, Mets 4

Adrian Gonzalez finished a triple short of the cycle and right-hander Josh Beckett won a second consecutive start for the first time in exactly two years as the Los Angeles Dodgers beat the New York Mets 9-4 at Citi Field

Gonzalez, the Dodgers' first baseman, went 3-for-4 with a walk and gave Los Angeles the lead for good with a two-run homer during a four-run fifth.

Right fielder Yasiel Puig had three hits, two runs scored and an RBI for the Dodgers (24-22), who snapped a two-game losing streak. Left fielder Carl Crawford had three runs, two hits, two stolen bases and an RBI.

- - -

White Sox 7, Royals 6

First baseman Adam Dunn smoked a three-run homer and the Chicago White Sox held off the Kansas City Royals 7-6.

Dunn homered to straightaway center on a 2-2 pitch in the eighth from Royals right-hander Aaron Crow to give the Royals. Second baseman Gordon Beckham and third baseman Conor Gillaspie were along for the ride, each singling before Dunn's blast.

- - -

Cubs 6, Yankees 1

Luis Valbuena went 3-for-4 and scored twice while catcher John Baker snapped a 3-for-32 slump with a pair of hits and an RBI as the Chicago Cubs topped the New York Yankees 6-1.

The inter-league game, the first in a two-game set, was only the third series the Yankees have played at the landmark ballpark since 2003.

Cubs right-handed starter Jason Hammel (5-2) worked 5 2/3 innings and evened his record in two starts this year against New York. Yankees right-hander Masahiro Tanaka (6-1) suffered his first career loss.

- - - (Editing by Mark Lamport-Stokes)
[© 2014 Thomson Reuters. All rights reserved.]
Copyright 2014 Reuters. All rights reserved. This material may not be published, broadcast, rewritten or redistributed.