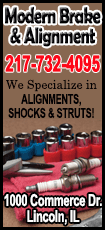 The U of I College of Agriculture, Consumer and Environmental Sciences (ACES) is one of the leading such programs in the country. With the agreement, students at Lincoln College will be able to begin their education in these fields in Lincoln and later transfer to U of I as a junior to complete their education.

Blackburn explained Lincoln College will offer the curriculum required for nine majors in the College of ACES. He expressed that this is an excellent opportunity for the college, and will add to its ability to draw and retain students, and to continue growing as a source of higher education.

Blackburn talked about how the opportunity to bring the College of Aces program to Lincoln came about. He said that he saw the opportunity because of his connections to the U of I through his previous career with Country Financial.

"I had spoken there several times in their classes when I was with Country." Blackburn said. "I knew the dean back then, Bob Easter, who is now the president. We went over, had a nice meeting Dr. Fasler, Dr. Nutt and I, with Laurie (Kramer) and her staff. Once that was completed, we just started the work of evaluating our courses to make sure everything would work for our students. They were very excited about us and we were excited about them."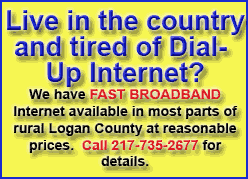 Blackburn said that in order to offer the ACES program at Lincoln College, there had been very little to change in the curriculum. "We had most of the courses that were required," he said. The U of I looked at all of our syllabi to make sure it fit. We did have to add another chemistry course, and will probably have to make sure we can handle all the students' foreign language. We have Spanish but they (UoI) prefer to have them finish a foreign language program."

The way the program works, LC students will identify as freshmen that they want to become part of the ACES program. U of I will have advisors on Lincoln College's campus periodically to meet with those students. Students will also take one or two online courses from the University each year, and they will spend at least one weekend per semester on the U of I campus interacting with faculty.
Blackburn praised the program structure as being good for the students because they are a part of the U of I from the beginning. "It is not, get to your junior year and it is a new adventure," he said.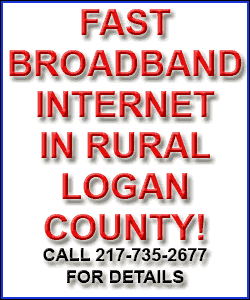 While the goal of the program is to produce a 4-year degree, Blackburn said there would be a 2-year Associates Degree option. He noted that taking the Associate option would be good even if the student is planning on going on to U of I, and he anticipates that most students will achieve that degree, then enter U of I.

"It is really exciting for our students," Blackburn said. "I think it will bring in some of our central Illinois students who want to start out in a smaller school before going to a University. I think it will be a perfect fit for them."

Blackburn noted that while Agriculture stands out at the College of ACES, the program also includes the Consumer and Environmental Sciences, which really broaden the offerings. He said the ACES will offer education that focuses not just on agricultural production, but in many fields relating to the three components.

"Blackburn concluded saying, "We think this is another step in making this place even better. We're really excited about our museum, our summer Bridge program that will improve retention, and now, this is going to bring us some great students who will go on to a degree at Illinois."

The U of I and Lincoln College professionals who took part in the signing were: Laurie Kramer, Associate Dean for Academic Programs with the College of Aces; Bob Hauser, Dean of the College of Aces; John Blackburn, President of Lincoln College; Dr. Gigi Fansler, Vice president of Academic Affairs at Lincoln College; and Dr. Tina Nutt, Dean of Academic Affairs at Lincoln College

After the signing, Hauser and Kramer presented token gifts to the Lincoln College administration. In turn Blackburn presented Hauser and Kramer each with Lincoln College pins.

The group was then invited to sit down to a light luncheon before the U of I faculty headed back to Champaign.
[By NILA SMITH]