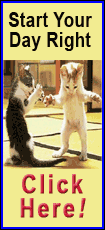 In a comment piece published in The Times newspaper on Thursday, Mark Carney said "integrity, honesty and skill" in senior managers are not optional, whether they are in charge of insurers, investment banks or building societies. (http://link.reuters.com/vaj59v)

Carney said the Bank of England wants senior managers of insurance companies to be held accountable if things go wrong and policyholders lose out.

"So alongside reforms that Parliament has asked us to make to hold senior bankers to account, we will create a similar regime for senior managers in the insurance industry," Carney said.

Carney did not detail what sanctions insurance executives could face though new laws mean bankers found guilty of "reckless misconduct" could face jail.

Carney also warned that although insurers escaped largely unscathed from the meltdown in global credit markets seven years ago, they too face risks.

Britain shook up financial regulation in 2013, launching a new watchdog operating from the Bank of England - the Prudential Regulation Authority - with a remit to scrutinize banks and insurers.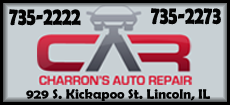 The governor said the Bank would be "vigilant" about the flood of new capital going into higher-risk investment vehicles, as record low interest rates put pressure on insurers to consider higher-risk investments to improve their returns.

Carney said the central bank is working with its European counterpart to help to make it easier for insurers to provide more funding to small, medium and large businesses and help to pay for long-term infrastructure projects.

Despite stringent rules governing the amount of capital they should hold, there is always the danger that an insurer will fail, Carney said.

A senior board member at a blue chip British insurance group said the industry is benefiting from higher standards expected of it from regulators in appointing senior executives and holding capital against the risks they take.
"The new way in which we are seeing regulators approach regulation in the industry, giving more access to senior people, (taking) more interest in the business model and the judgements some of the companies are making... I believe we are seeing the benefit of that," he said, on condition of anonymity because he is not authorised to talk to the press.
A spokesman from industry body the Association of British Insurers said: "We are very pleased (Carney) recognises the value of the industry ... You would expect the Bank of England to keep a close eye on an industry that is so fundamental to the UK economy and to people's lives."

Britain's second financial watchdog, the Financial Conduct Authority, said in March that it investigated whether people locked into some 30 million pension and other savings plans sold by insurance firms in the 30 years after 1970 are treated fairly compared with new clients.

Shares in insurers including Aviva <AV.L>, Legal & General <LGEN.L>, Prudential <PRU.L>, Resolution and Standard Life <SL.L> were hit on speculation the FCA probe could lead to changes that affect the profitability of the products.

(Reporting by Aashika Jain; Additional reporting by Chris Vellacott; Editing by Lisa Shumaker/Ruth Pitchford)

[© 2014 Thomson Reuters. All rights reserved.]
Copyright 2014 Reuters. All rights reserved. This material may not be published, broadcast, rewritten or redistributed.