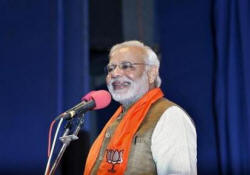 Indian officials offer tough options to cut spending, deficit
Send a link to a friend Share
[May 22, 2014] By Manoj Kumar
NEW DELHI (Reuters) - India's finance ministry is working on a proposal for the new government to cut welfare spending and rein in the deficit in its first budget, to allay fears of fiscal slippage that would increase the risk of a sovereign credit downgrade.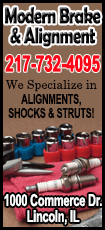 Two senior ministry officials told Reuters the plan would make it possible for Narendra Modi's incoming government to reduce the current year's fiscal deficit and save 250 billion rupees ($4 billion) in borrowing.

The proposal could create room to narrow the deficit by as much as 0.3 percentage points from the 4.1 percent of gross domestic product now budgeted. It would be put forward for the next finance's minister's consideration, and the government would decide whether to follow its recommendations.

Investors and ratings agencies have given Modi's pro-growth agenda a vote of confidence, but have expressed concern that a sluggish economy could cause the previous government's fiscal arithmetic to unravel.

However, permanent staff at the finance ministry believe there is scope to trim the deficit rather than see it widen in a way that puts India's investment-grade sovereign rating at risk.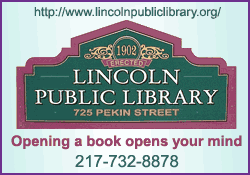 "The fiscal deficit can surely be brought down to at least 3.8 or 3.9 percent as there is enough scope to cut down wasteful expenditure," one senior official helping draft the budget told Reuters.

Politically, it will not be easy for Modi to take hard decisions such as raising fuel prices in the first budget, given the risk of higher inflation.

"People are expecting that the first budget would be a sort of dream budget," said Shumita Sharma Deveshwar, an analyst at Trusted Sources consultancy. "I am not so sure that Modi is really going to go and cut all the subsidies, and do everything that the market is wanting."

Some BJP advisers suggest ramping up spending on infrastructure to support growth, and deferring tough decisions.

The new government will look at wasteful expenditure and oil subsidies, said N.R.Bhanumurthy, an economist at the National Institute of Public Finance and Policy, a Delhi-based think tank partly funded by the government.

"But I am not very sure whether they are going to announce new fiscal deficit numbers in the budget."

BOND PRICES, RUPEE RISES

Investors bought Indian bonds and the rupee on the news of the plan, with yields on benchmark 10-year government bonds falling by 5 basis points to 8.72 percent, and the rupee pushing to 58.43 to the dollar from 58.51 previously.

Modi, to be sworn in on Monday, led his Hindu nationalist Bharatiya Janata Party (BJP) to a landslide election victory. He is widely expected to make ally Arun Jaitely finance minister.

The revised budget is due to be presented to parliament in early July. BJP sources say the new government may scrap or revise the deficit target in former finance minister P. Chidambaram's interim budget.

The new government's first budget "will be a key indicator of Modi's priorities and legislative agenda," Fitch Ratings said this week.


WASTEFUL SPENDING

Savings could come from state subsidies and an employment guarantee scheme for the rural poor, the finance ministry officials said. Both are signature policies of the ousted Congress-led government.
Lowering the deficit even by 0.2 percentage points could reduce government borrowings in the fiscal year that began April 1 by about 250 billion rupees ($4.25 billion) from an earlier estimate of 5.97 trillion rupees.

"The government can easily save 130-140 billion rupees on the rural jobs programme," said another senior official, adding about 75 percent of spending on it was wasted.

He said the "Modi wave" in financial markets that propelled Indian stock indexes to record highs could also make it easier for the government to sell more shares in state-run companies.

The rupee's appreciation against the dollar should also help the Modi government keep tabs on oil and fertiliser subsidies - a major budget drag.
CAN BOTTLENECKS BE REMOVED?

India imports 80 percent of its crude oil needs. The government covered about half of the $24 billion in losses that state-owned fuel retailers incurred last fiscal year because of price controls. The remainder was compensated through discounts from state-run upstream oil companies.

Industry and rating agencies hope that Modi will pursue supply-side reforms to unblock bottlenecks in the economy and reduce inflationary pressures. Success could give the Reserve Bank of India (RBI) room to ease interest rates.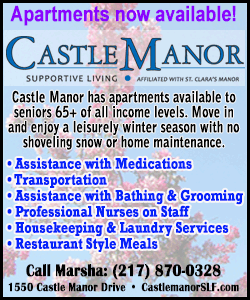 But BJP officials said the first budget would offer a limited opportunity for major policy shifts due to the inherited financial burden.

"There are several central schemes which are either overlapping or ... lying under-utilised," said Nirmala Sitharaman, a senior BJP spokeswoman. "It is one of the issues on which immediate attention would be paid."

($1 = 58.7600 Indian Rupees)

(Additional reporting by Rajesh Kumar Singh; Editing by Douglas Busvine and Richard Borsuk)
[© 2014 Thomson Reuters. All rights reserved.]
Copyright 2014 Reuters. All rights reserved. This material may not be published, broadcast, rewritten or redistributed.