Supreme Court Stays Missouri Death Row Inmate's Execution
Send a link to a friend Share
[May 22, 2014] By Lawrence Hurley and Brendan O'Brien

(Reuters) - The Supreme Court issued a new stay on Wednesday to halt the execution of a Missouri death row inmate because his lawyers say he suffers from a rare health condition that could lead to undue suffering from a lethal injection.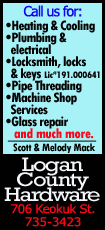 Convicted rapist and murderer Russell Bucklew had been scheduled to be put to death early on Wednesday before a series of court decisions delayed the execution.

Although the high court on Wednesday lifted an earlier stay that Justice Samuel Alito had granted on Tuesday night, it issued a new one that will remain in effect until Bucklew's new appeal is heard by the 8th U.S. Circuit Court of Appeals.

The legal issue at hand is whether lethal injection would constitute cruel and unusual punishment under the 8th Amendment to the U.S. Constitution because of Bucklew's health condition, called cavernous hemangioma

Bucklew's lawyers say that malformed blood vessels in his head and neck could rupture under stress, causing the drugs administered during execution to circulate improperly and cause undue suffering.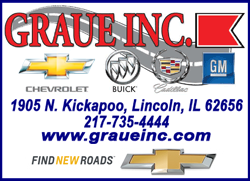 "Significantly, the unique risks posed by the hemangioma create a substantial likelihood during lethal injection - with any drug - of hemorrhaging, choking, airway obstruction and suffocation," Bucklew lawyer Cheryl Pilate said in court papers.

Pilate said in a statement she was "extremely pleased and relieved" that the latest stay application was granted.

It is rare for the Supreme Court to issue such a stay, and the move comes just weeks after a botched execution in Oklahoma brought fresh scrutiny of the death penalty in the United States.
The Oklahoma inmate, Clayton Lockett, writhed in pain when a needle became dislodged from his vein during an attempted lethal injection on April 29. The execution was halted but Lockett died of a heart attack.

Bucklew was convicted of the 1996 murder of Michael Sanders in southeastern Missouri, and the kidnapping and rape of Stephanie Ray, an ex-girlfriend who had been seeing Sanders.

At the same time the high court issued the new stay on Wednesday evening, it lifted the stay Alito had agreed to impose on Tuesday night. That was on a separate legal issue concerning Bucklew's unsuccessful attempt to seek clemency.

(Reporting by Brendan O'Brien and Lawrence Hurley; Editing by Cynthia Johnston and Cynthia Osterman)
[© 2014 Thomson Reuters. All rights reserved.]
Copyright 2014 Reuters. All rights reserved. This material may not be published, broadcast, rewritten or redistributed.