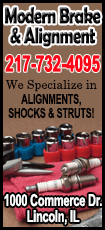 Two weeks removed from special invitation appearances at the White House correspondents' dinner, Sherman presented President Obama with a blue flag bearing the "12" logo signifying the boisterous fans known in Seattle as the 12th Man, highlighting the Super Bowl champions' visit at the East Room of the White House on Wednesday.

Sherman, outfitted in a navy blue suit and lavender bowtie, stood shoulder to shoulder with Wilson and his teammates as Obama, general manager John Schneider and team president Peter McLoughlin reached the stage.

Obama congratulated coach Pete Carroll for outstanding leadership, saying it is "pretty clear he does things the right way."

- - -

Injured incumbent starter Brian Hoyer returned to the practice field in a limited capacity as organized team activities began for the Cleveland Browns, but most of the attention was on the performance of first-round pick Johnny Manziel.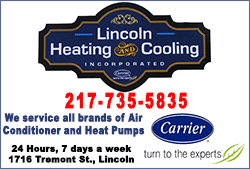 Hoyer, who made three starts last year before a season-ending ACL injury, is recovering ahead of schedule and took part in third-down installation. Coach Mike Pettine, who said Hoyer and Manziel are not "warm and fuzzy" with each other, instead embracing the competition at quarterback, saw some flashes of Manziel's playmaking skill set but mostly uneven play from the rookie.

A successful tryout at rookie minicamp last week netted veteran linebacker Larry Grant a one-year contract with the Browns.

- - -

The Oakland Raiders announced Wednesday the signing of rookie quarterback Derek Carr. The four-year deal is worth $5.371 million, NFL.com reported.

Carr was the fourth quarterback selected in the 2014 NFL Draft and No. 36 overall, behind Blake Bortles by the Jacksonville Jaguars, Johnny Manziel by the Cleveland Browns and Teddy Bridgewater by the Minnesota Vikings.

The Raiders added four other players to their roster. Cornerback T.J. Carrie, the 219th overall pick; safety Jonathan Dowling, No. 235; and defensive end Shelby Harris, No. 247, all agreed to terms.

- - -

Former Buffalo Bills quarterback Jim Kelly has finished his final round of chemotherapy to fight a recurrence of sinus cancer.

Kelly has four radiation treatments to go.

Kelly was originally diagnosed with oral cancer in June 2013. The 54-year-old then found out in March that the cancer had returned, which led to the chemotherapy treatments.

- - -

NFLPA president Eric Winston responded to commissioner Roger Goodell's comments about lagging negotiations geared toward reaching a detailed testing agreement for Human Growth Hormone.

"Let me be clear: The players want HGH testing," Winston said.

What players aren't interested in, Winston said, is allowing Goodell to serve as judge, jury and executioner in the process.

- - -
The Atlanta Falcons signed first-round pick Jake Matthews, an offensive tackle from Texas A&M, and second-round pick Ra'Shede Hageman, a defensive end from Minnesota, the team announced Wednesday.

Matthews was selected as the sixth overall pick of the 2014 NFL Draft. Hageman was the 37th overall pick.

- - -

The Jacksonville Jaguars signed cornerback Aaron Colvin and defensive end Chris Smith to four-year deals on Wednesday.

- - -

The Arizona Cardinals signed three draft picks to four-year contracts, including fourth-round quarterback Logan Thomas from Virginia Tech.

The Cardinals also signed fifth-round defensive lineman Ed Stinson from Alabama and sixth-round wide receiver Walt Powell from Murray State.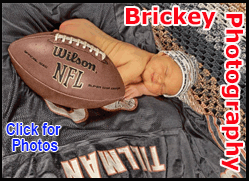 - - -

The Tennessee Titans signed quarterback Zach Mettenberger, a sixth-round pick out of LSU, to a four-year contract. The Tennessean reported the deal is worth $2.22 million with a $125,116 signing bonus.

- - -

Safety Antone Exum, a sixth-round selection in the 2014 NFL Draft, signed with the Minnesota Vikings.

- - -

(Editing by Gene Cherry)
[© 2014 Thomson Reuters. All rights reserved.]
Copyright 2014 Reuters. All rights reserved. This material may not be published, broadcast, rewritten or redistributed.