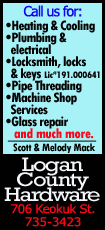 With All-Star point guard Tony Parker scoring a team-high 22 points and Danny Green pouring in a dazzling array of seven three-pointers, the Spurs sizzled on their home court to take a commanding 2-0 lead in the best-of-seven series.

Veteran forward Tim Duncan contributed 14 points and 12 rebounds while Manu Ginobili and Boris Diaw tallied 11 points apiece off the bench as San Antonio had five players in double-figures.

The Spurs, aiming for a return to the NBA Finals, outshot their opponents by 50 percent to 39 from the field.

"In the second quarter, we moved the ball much better, got to our shooters," Duncan, a 14-time All-Star who has won four NBA championship titles with the Spurs, told reporters.

"Danny was obviously hot tonight and TP (Parker) was great just attacking, going straight by people."


Kevin Durant and Russell Westbrook led the Thunder with 15 points each but, for the second straight game, they sorely missed the shot-blocking skills of forward Serge Ibaka, who is out for the rest of the playoffs with a calf injury.

League MVP Durant and dynamic guard Westbrook, Oklahoma City's one-two knockout punch, were restricted to a combined 13-for-40 from the field, and Duncan was delighted.

"Work, work for everything," Duncan said of San Antonio's strategy against the usually high-scoring duo. "Keep them off the free throw line, make their shots as tough as possible.

"Those guys are great scorers, we know that, but we want to make them work for everything they get."

MORE PHYSICAL

The Thunder, adopting a more physical approach than in Monday's Game One which they lost 122-105, made a fast start and withstood a sizzling 12-2 run by the Spurs to lead 26-24 after the first quarter.

However, San Antonio then turned on the style to take control as Green poured in three three-pointers and Ginobili added one of his own from beyond the arc to put the home team 58-44 up at halftime.

[to top of second column]
Roared on by increasingly vocal fans, the Spurs pulled further ahead with a stunning display of shooting from the field, a driving layup by Kawhi Leonard giving them a 29-point advantage before they ended the third quarter leading 91-62.
There was no way back from there for Oklahoma City as the San Antonio bench players maintained control.

"I hope our locker doesn't feel good," Thunder coach Scott Brooks said. "You shouldn't feel good. We got our butts kicked, but we have a good opportunity to come back and win Game Three."

The series shifts to Oklahoma City where Game Three will be played on Sunday.

Two years ago, the Spurs took a commanding 2-0 lead in the Western Conference finals before losing to the Thunder in six games, and that remains a bitter memory for Duncan and his team mates.

"We will remind everybody of that situation," said Duncan. "We go into Oklahoma for that first game with the focus that we will need to win two games there."

(Reporting by Mark Lamport-Stokes in Los Angeles; Editing by Ian Ransom/Patrick Johnston)
[© 2014 Thomson Reuters. All rights reserved.]
Copyright 2014 Reuters. All rights reserved. This material may not be published, broadcast, rewritten or redistributed.