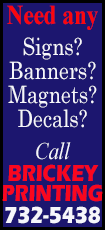 Manager Bruce Bochy said both pitchers would undergo MRIs on Thursday, and Casilla "likely" will have to go on the 15-day disabled list.

The two Giants pitchers weren't the only casualties. Rockies left fielder Carlos Gonzalez left the game with left index finger inflammation. Cain pitched three hitless innings and said he was injured as he released his last pitch and struck out Charlie Blackmon. Cain said he was optimistic about avoiding the disabled list for the second time this season -- he cut his right index finger and missed 13 games -- but cautioned, "We'll see how tomorrow it feels. Today, still got some adrenaline going. But it's calming down. See how it reacts tomorrow and the next days."

Yusmeiro Petit (3-1) pitched three scoreless innings in relief of Cain. Solo homers by right fielder Hunter Pence, third baseman Pablo Sandoval and shortstop Brandon Crawford powered the Giants, who won for just the fifth time in 15 games at Coors Field dating to the start of the 2013 season.

Casilla entered the game after the Rockies loaded the bases with no outs in the eighth on three straight singles. On his first pitch, Casilla got right fielder Michael Cuddyer to ground into a double play as Crawford snared his grounder up the middle and flipped to second baseman Brandon Hicks, who caught the ball barehanded and fired to first.

"That was a game-changer," Cain said. "A lot of things could've happened after that."

Casilla grounded out to end the eighth but took a misstep as he crossed the base and went down in pain, rolling around and slapping the ground. He was unable to bear weight on his right leg as he was helped off the field. After the game in the clubhouse, Casilla, who is 1-1 with a 1.37 ERA in 22 games, was walking gingerly. He had trouble putting on his pants and bending his right leg and left the clubhouse with trainer Dave Groeschner.

Bochy said he was "shocked" to see Casilla running hard to first base. "I told him, 'Don't even swing,'" Bochy said. "When he hit the ball, I guess he thought he had a hit. I don't know what got into him. I've never seen him run like that."

Gonzalez originally injured his index finger May 1 and didn't play the following day. He said the finger began swelling again in his first at-bat when he grounded out. He walked on his second plate appearance but said the finger "was really bad" when flied out to left on his third at-bat to end the sixth.

"I lost everything. I can't get a grip," Gonzalez said. "I can't bend my finger, so it's really hard to hit."

A frustrated Gonzalez, who left the game on a double-switch in the eighth, said his finger had been getting better, "and I went back to zero. We did an X-ray during the game and no broken bones, just a lot of swelling. One of those things I have to deal with and get treatment every day. The last time it only took me two games to recover. I hope it's the same as last time." Gonzalez is not dealing with the same finger injury that he sustained on July 7 last year and which limited him to just 19 games after the All-Star break.

[to top of second column]
He sprained his right middle finger last year. Rockies starter Jhoulys Chacin gave up the homers to Pence in the fourth and Sandoval in the sixth and allowed four hits and three runs in 5 2/3 innings. He left after yielding a double to Michael Morse, who scored when Hector Sanchez greeted Nick Masset with a double.
Chacin, who was made his fourth start after a right shoulder strain caused him to start the season on the disabled list, had allowed one homer in 17 innings in his three previous starts. Crawford's sixth home run, a shot into the second deck in right field off Matt Belisle in the seventh, put the Giants ahead 4-0. And they added a run in the eighth against Tommy Kahnle.

The Giants boosted their lead over the Rockies to three games in the National League West and will try to win the rubber game of the series Thursday -- without Casilla.

"I think his value to this team is very underrated," Pence said. "He's huge. He's big for us, especially with how many tight ball games we play. To see him go down in a situation like that is tough."

NOTES: Home plate umpire Adam Hamari issued a warning to both benches after RHP Matt Cain hit Rockies 1B Justin Morneau with a pitch in the second. Each team had a batter hit in Tuesday's game. ... Giants C Buster Posey is likely to return to the lineup Thursday. He suffered nerve irritation in his lower back on an awkward swing Sunday. ... Giants CF Angel Pagan went 0-for-4 after missing the past two games because of a sprained AC joint in his left shoulder that he sustained Saturday. ... Rockies 3B Nolan Arenado's double with two outs on Tuesday night that gave the Rockies a 5-4 win over the Giants was the second walk-off hit this season with two outs, according to the Elias Sports Bureau. White Sox first baseman Jose Abreu hit a walk-off grand slam on April 25 that gave Chicago a 9-6 win over Tampa Bay. The last such walk-off hit for the Rockies came April 14, 2012, when Todd Helton hit a two-run homer to beat Arizona 8-7. ... Brad Hawpe (Rockies) and Jeffrey Leonard (Giants) are among the former players who will represent their clubs at the first-year player draft on June 5 at the MLB Network in Secaucus, N.J.
[© 2014 Thomson Reuters. All rights reserved.]
Copyright 2014 Reuters. All rights reserved. This material may not be published, broadcast, rewritten or redistributed.