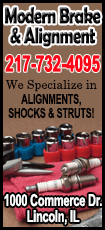 However, here is what he was prepared to say after his Miami Marlins routed the Philadelphia Phillies 14-5 Wednesday night in a battle of National League East rivals at Marlins Park: "It was the best moment (defensively) for sure," he said.

With two outs and the bases loaded in the fifth inning of a game the Marlins led 5-3, Phillies right fielder Cody Asche lined a shot into the right-center gap. Stanton, with a full-extension dive, made the grab.

"They would have scored two or three there," said Stanton, who is normally asked about his mammoth home runs and important RBIs. "If you hit a two- or three-run homer, it's the same (feeling).

"To do it on the defensive side, it's huge for me on a night like tonight when I go 0-for-4."

Phillies manager Ryne Sandberg agreed that Stanton's catch changed things.

"That was potentially a 6-5 lead for us," he said. "It would have been a whole different type of game."

While Stanton's bat was silent, his outfield mate, Marcell Ozuna, broke out with the first grand slam of his career. It came with two outs in the seventh on a 2-2 pitch from reliever Jeff Manship.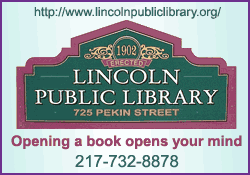 The center fielder's seventh homer of the season made the score 10-3.

"When I saw the (off-speed) pitch, I said, 'I got it. Let me not make a mistake. Just make contact,'" Ozuna said. "Sometimes, they throw me the pitch I like and I miss it -- foul ball, ground ball, fly ball, out. Sometimes I see the ball I'm looking for, and I don't swing.

"But today, I was able to swing the bat."

A two-run homer by Phillies left fielder Domonic Brown in the eighth made it 10-5, but that was as close at the Phillies got.

Miami, meanwhile, added four runs in the bottom of the eighth.

The Marlins (24-23) improved their home record to 18-6, which is the most home wins of any team in the majors.

Philadelphia (20-23) had its three-game winning streak snapped.

The victory went to right-hander Nate Eovaldi (3-2), who struggled through six innings, allowing a season-high 10 hits. He gave up three runs, one earned.

Marlins manager Mike Redmond said Eovaldi has been erratic the past few starts.

"He has left some off-speed pitches up that were hit," Redmond said. "He did that again today. He's having a tough time right now finishing hitters. He's had some guys 0-2, 1-2, gave up some hits with runners on base.

"I know he's trying to develop his off-speed pitches, but he has to develop finishing hitters."

Phillies right-hander Kyle Kendrick (0-5) took the loss, pitching 5 2/3 innings and allowing a season-high six earned runs.

First baseman Garrett Jones' leadoff double in the bottom of the fourth sparked a rally that gave Miami a 5-3 lead. Ozuna and left fielder Christian Yelich hit run-scoring singles.

[to top of second column]
Both teams traded two-run, first-inning rallies.

Phillies catcher Carlos Ruiz appeared to ground out to shortstop on a fine play by Ed Lucas. However, the call was reversed after a video review, which showed that Jones missed the bag for an error.
The Phillies took advantage with an RBI double by first baseman Ryan Howard and a run-scoring single by right fielder Marlon Byrd, both with two outs.
Asche struck out to end the inning, and his bat flew out of his hands, landing in the Phillies' dugout. No one appeared to be hurt.

Miami evened the score when second baseman Derek Dietrich doubled, Stanton walked, third baseman Casey McGehee hit a run-scoring single and Jones added a sacrifice fly.

For Stanton, it was the third time in less than two games that he walked and scored.

"We weren't able to put up zeros after we scored runs," Sandberg said. "We weren't able to build off momentum."

Miami took a 3-2 lead in the third when Dietrich hit his first triple of the season and scored on a groundout by Stanton.

The Phillies tied the score 3-3 on a run-scoring single by center fielder Tony Gwynn Jr., knocking in Byrd, who had singled.

NOTES: After Wednesday's game, Miami sent rookie RHP Anthony DeScalafani to Triple-A New Orleans. Veteran LHP Randy Wolf will start in his place Sunday, and the Marlins will make an additional roster move Thursday. ... After putting LHP Cliff Lee (left elbow strain) on the 15-day disabled list late Tuesday night, the Phillies promoted OF/1B Darin Ruf, 27, from Triple-A Lehigh Valley. Ruf missed the first month of the season with a left oblique strain. ... The Phillies will not fill Lee's spot in the rotation until Saturday, when it is likely they will promote RHP David Buchanan, who has a 3.12 ERA in Triple-A. ... Marlins SS Adeiny Hechavarria did not play Wednesday because he is "a little dinged up," manager Mike Redmond said. Hechavarria is set to start Thursday. ... Marlins 1B Garrett Jones' four-hit game Tuesday was his first since Aug. 13, 2012. ... The three-game series wraps up Thursday afternoon. The Marlins will throw RHP Henderson Alvarez, and the Phillies will start LHP Cole Hamels.
[© 2014 Thomson Reuters. All rights reserved.]
Copyright 2014 Reuters. All rights reserved. This material may not be published, broadcast, rewritten or redistributed.