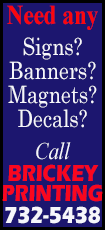 Butler's sacrifice fly scored Aoki as the Royals edged by the Chicago White Sox 3-1 on Wednesday night.

With one out in the eighth, Aoki put down a bunt single with two strikes. He moved to third on shortstop Alcides Escobar's single. After White Sox reliever Eric Hosmer was intentionally walked to load the bases, right-hander Jeff Petricka was brought in from the bullpen to face Butler.

Butler laced a 1-2 pitch to right that was deep enough to score Aoki.

"I think that was their thinking by walking Hos, if I get on top of one, it's a double play," Butler said. "I knew what their thinking was. The guy induces a lot of ground balls, so I got a pitch and got underneath of it and got the job done."

Aoki's perfect bunt down the third base on a 1-2 count triggered the inning.

"They've been talking about doing it with two strikes," Butler said. "He picked the right spot to do it. It takes a lot of guts right there. That's a big play for us."

Aoki said through an interpreter that he had discussed a two-strike bunt with hitting coach Pedro Grifol the last few games.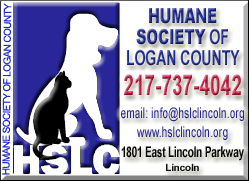 "That's actually the first time in my entire baseball career I've bunted with two strikes," Aoki said. "I was actually pretty nervous. Pedro convinced me to do it. I guess I have a pretty high chance of getting a bunt down, so it doesn't really what the count is. I'm glad I was able to do that today."

White Sox third baseman Conor Gillaspie was in close until the count reached two strikes and then backed up.

"The bunt was a good play by Aoki and the double hurt us," White Sox manager Robin Ventura said. "The bunt with two strikes, you've got to be perfect and he was."

Third baseman Danny Valencia drew a five-pitch walk with the bases loaded to plate Escobar with an insurance run.

Royals right-hander Jeremy Guthrie stymied the White Sox on two singles and second baseman Gordon Beckham's double for seven innings, holding them to one run, but had to settle for a no-decision.

Guthrie threw 59 strikes in 100 pitches, struck out two, walked two and hit a batter.

Wade Davis (3-1) pitched a spotless eighth, striking out two, to pick up the victory. Greg Holland worked around a single and walk in the ninth for his 13th save, getting shortstop Alexi Ramirez to ground into a game-ending double play.

Left-hander Jose Quintana (2-4) took the loss, giving up two runs on eight hits in 7 1/3 innings.

[to top of second column]
White Sox designated hitter Paul Konerko singled home Ramirez in the second for the first run. Konerko leads all visiting players with 149 RBIs at Kauffman Stadium.
"We brought our 'A' Game," Konerko said. "Guthrie has a good sinker and that defuses things. He gets a lot of ground balls.

"He pitched out of a couple of big spots. Those are spots where you can get some energy if you come out and score a couple of runs, but we just didn't do that."

The Royals tied it in the third when Aoki's two-out single scored second baseman Pedro Ciriaco.

Butler, Valencia and center fielder Lorenzo Cain singled in the Kansas City fourth to load the bases with one out. Quintana got out of that trouble when Ciriaco hit a comebacker on the first pitch to start a 1-2-3 double play.

Guthrie, who was looking for his first victory since April 9, limited the White Sox to three singles and one run in the first five innings.

NOTES: White Sox LHP Chris Sale will come off the disabled list on Thursday and start against the New York Yankees. Sale has been on the disabled list with a left flexor strain. ... RHP Matt Lindstrom, who had the first six White Sox saves, is scheduled to have left ankle surgery on Friday with the recovery time projected to be approximately three months. RHP Ronald Belisario will get the first crack at closing games in Lindstrom's absence. He picked up his fifth career save on Tuesday. ... Royals 2B Omar Infante, who is on the disabled list with a back injury, is swinging the bat, doing base-running drills and taking ground balls. ... The Royals are off Thursday before opening a weekend series at Anaheim with LHP Danny Duffy starting the opener. Duffy retired the first 20 Orioles he faced Saturday in a 1-0 victory over Baltimore.
[© 2014 Thomson Reuters. All rights reserved.]
Copyright 2014 Reuters. All rights reserved. This material may not be published, broadcast, rewritten or redistributed.