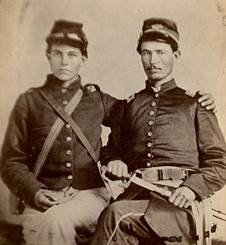 The Civil War ends, but life isn't easy for soldiers
Final stage of Lincoln Presidential Library's 'Boys in Blue' exhibit opens May 23, looks at soldiers' lives after the war


Send a link to a friend Share
[May 22, 2014] SPRINGFIELD – The struggles of Civil War soldiers didn't always end with the war. Many soldiers faced more troubles or risked their lives in new ways when they got home, a reality highlighted in the upcoming exhibit "Boys in Blue IV: In Memory of Heroes" at the Abraham Lincoln Presidential Library and Museum.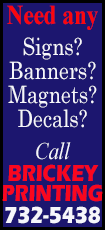 The free "Boys in Blue IV" exhibit opens at the presidential library on Friday, May 23. Visitors are welcome seven days a week, 9 a.m. - 5 p.m.

Through pictures, artifacts and original documents, it explains how Illinois soldiers created the Grand Army of the Republic to speak out on issues affecting veterans nationwide. It includes the assassination of Abraham Lincoln, as well as anti-war riots in Charleston, Ill.

It also tells the dramatic stories of two Illinois veterans, one a future governor accused of desertion and the other an activist for newly freed slaves.

The future governor was Joseph Fifer, who served in the 33rd Illinois Infantry. He was wounded and went home to recuperate but was listed as a deserter. Despite that, Fifer defeated several former generals in the governor's race of 1888 by campaigning as "Private Joe." Fifer fought for years to have his named cleared, finally succeeding in 1923.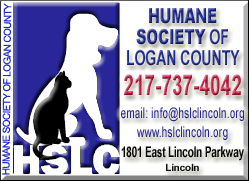 Henry H. Pope, a teacher from Taylorville, also served in the 33rd Illinois Infantry. He liked the South so much that he settled in Louisiana after the war and was elected sheriff of St. Mary's Parish, where he worked with Judge Valentine Chase to find employment for recently freed slaves. On October 17, 1868, the Knights of the White Camellia (an "aristocratic" version of the Ku Klux Klan) gunned them both down. Pope was brought back to Illinois by his wife and infant son and buried in Pana.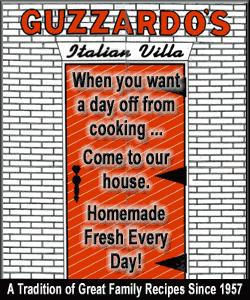 The exhibit includes photographs, letters, newspapers and numerous artifacts pertaining to the Grand Army of the Republic. The GAR was founded in Decatur by Springfield physician Benjamin F. Stephenson, who served as surgeon of the 14th Illinois Infantry during the war. He founded it to give former soldiers and sailors a voice in veterans' affairs. The organization flourished for 70 years and wasn't dissolved until 1956, when the last Civil War veteran died.

In addition to material owned by the presidential library, the exhibit will showcase Illinois Historic Preservation Agency staff who had ancestors serving in the Civil War. Several of them have provided artifacts, photographs and letters for this exhibit.

More than 142,000 people visited the first three "Boys in Blue" exhibits, which explore the experiences of Illinois troops during the Civil War. The exhibits are part of the state's efforts to mark the 150th anniversary of the war.
[Text received; CHRIS WILLIS, ILLINOIS HISTORIC PRESERVATION AGENCY]