Brookhart honored by U of I ACES Alumni Association
Send a link to a friend Share
[May 22, 2014] URBANA - Jerry Brookhart of Macomb, Ill., was presented an Award of Merit by the University of Illinois College of Agricultural, Consumer and Environmental Sciences (ACES) Alumni Association during the college's annual award banquet held April 14 at the I-Hotel & Conference Center. The Award of Merit is given annually to College of ACES' graduates who have made significant contributions to their chosen profession and to the human sciences and food and natural resources industries.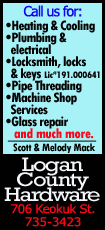 Brookhart received his bachelor's degree in Agriculture Sciences in 1963, and his commitment to Illinois and his academic excellence and leadership were exemplified by the various positions he held on campus: Outstanding Agriculture Freshman of the Year, Vice President of the Ag Council, President of Field and Furrow, and Vice President of the Illini Student Union.

Brookhart's career path was spurred by a fateful 1962 summer internship in the USDA's Crop Reporting Service in Washington, D.C. Although computers were large and unwieldy, the USDA required all interns to learn about them. Brookhart knew there was something "magical" about the computer business, and after graduation, he turned down a Ph.D. fellowship in soil physics at the University of California to go to work for IBM.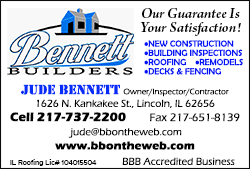 Brookhart's exceptional performance in his 16-year career with IBM was acknowledged with numerous sales awards, including the Regional Managers Award, and the highest IBM sales honors, including eight IBM 100% Clubs and two IBM Golden Circle awards.

Brookhart's career with IBM was followed by a series of positions with various tech start-up companies, and his responsibilities included giving sales pitches to Bill Gates (Microsoft) and Larry Ellison (Oracle). He also worked in technology and manufacturing sales management for Lockheed in Burbank, California, followed by selling internet banking systems for NCR.
In 2000, Brookhart moved back to his roots in Macomb, Illinois. He has acquired his insurance and investment licenses, and currently works in semi-retirement for Purdum, Gray, Ingledue, Beck, Inc., while also managing the Brookhart family farm in McDonough County.

Brookhart (along with alumni William Kirk, Jr.) is the co-chairman of the Turner Hall Renovation campaign. Brookhart leads by example, both in action and giving. For the last year-and-a-half, he has met twice a month with the development team, and gave a large gift to address a critical need in the Crop Sciences department - a high-tech classroom that will accommodate global collaboration between students, faculty members and professionals.
[Text received; LEANNE LUCAS, UNIVERSITY OF ILLINOIS]