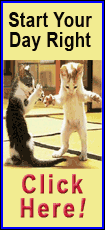 The spin-off, which follows pressure from hedge fund Jana Partners LLC in an attempt to unlock value, is expected to be quickly followed by a conversion to a real estate investment trust (REIT). That step would bring tax benefits but limit cash available for growth projects.

Oil States became one of the largest players in the so-called "man camp" accommodations business, amassing more than 20,000 dormitory-style rooms across remote parts of Canada, Australia and the United States for roughneck workers at Imperial Oil Ltd <IMO.TO>, Vale <VALE5.SA> and others.

Yet the accommodations unit, analysts said, never fit well with the rest of Oil States. The company generated 62 percent of its revenue last year selling cranes for offshore oil platforms, as well as other oilfield services and equipment.

Bowing to a push from Jana and other investors, Oil States plans to spin off the accommodations unit to shareholders as Civeo Corp <CVEO_w.N> on May 30.

"We now have the critical mass to not only continue to grow, but to fund that growth on our own," Bradley Dodson, the current accommodations unit head and incoming chief executive for Civeo, said in an interview.


The spinoff follows a trend within the energy industry for companies to shed business units to improve valuation, something that has worked successfully for oil producer ConocoPhillips <COP.N> and refiner Phillips 66 <PSX.N>, which split in 2012.

A split may work well for the remaining part of Oil States, whose shares have risen 12 percent in the past three months as investors anticipated a leaner, more profitable company.

But Civeo is coming into the market at a rough time, with slack demand for workplace housing in its key Australia market due to low prices for metallurgical coal. A quarter of Civeo's revenue last year came from Australia.

Civeo is also taking out a $775 million loan and sending $750 million of that right away to Oil States as a special dividend, to help settle its share of the parent company's debt.

Civeo lost money last year in the United States, its smallest and most-promising market.

"Given some of the challenges they're facing in the first half of the year in the accommodations business, is the timing right?" asked RBC Capital Markets analyst Kurt Hallead.

Civeo's revenue per available room, a closely watched financial metric, fell 21 percent in the first quarter from a year earlier to $94. Revenue and profit for the quarter widely missed expectations.

"It's not going to be nearly the type of grower" that the remaining Oil States will be, said Ted Harper, a fund manager at Frost Investment Advisors LLC, which holds Oil States shares and expects Civeo's growth to be in line with U.S. gross domestic product (GDP) growth, currently less than 1 percent.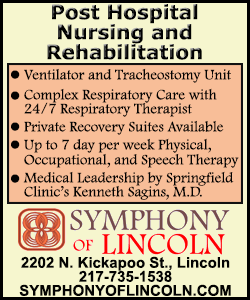 As the year progresses, Australian room contracts should stabilize, U.S. results should improve and the Canadian unit should get a boost when a new Alberta facility opens in the summer, incoming Civeo executives told investors in a May 14 presentation.

Civeo shares, which begin formal trading on June 2, launched this week on a "when issued" basis, an early indication of Wall Street's interest. Oil States shareholders will receive two Civeo shares for each share of Oil States they hold.
Shares closed Thursday at $21.96, disappointing Sterne Agee analyst Stephen Gengaro, who had expected the spinoff's shares to trade in a range of $23 to $26.

Civeo could face headwinds if it becomes a REIT, a step sought by Jana and one that would require the company to pay out at least 90 percent of taxable income to shareholders. No decision has been made on a REIT conversion, Dodson said.

Civeo has said it is interested in expanding into remote parts of western British Columbia if liquefied natural gas export projects are approved there.

Organizing as a tax-advantaged REIT might placate shareholders, but the high payout would constrain access to cash for new projects, said Robert Willens, a tax and accounting expert who teaches at Columbia University.

That means Civeo would need ample reserves if it decides to build another man camp in British Columbia or elsewhere.

"If there is a reason not to convert to REIT status," Willens said, "that is one."

(Additional reporting by Anna Driver; Editing by Terry Wade and David Gregorio)
[© 2014 Thomson Reuters. All rights reserved.]
Copyright 2014 Reuters. All rights reserved. This material may not be published, broadcast, rewritten or redistributed.