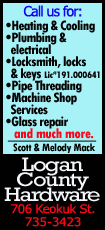 The St. Louis right fielder collected three hits, a run and two RBIs Thursday night as the Cardinals rallied in their last three at-bats to post a 4-2 win over Arizona at Busch Stadium.

Starting for only the third time, Robinson erased the Diamondbacks' 2-0 lead with a two-out, two-run double in the bottom of the sixth. In the eighth, he led off with a single and scored an insurance run when third baseman Matt Carpenter blooped a two-run single to center.

"It was a good feeling to get in there early and help the club get a win tonight," Robinson said. "I'm just glad to be back up here."

Robinson started the season 2-for-20 before being optioned to Triple-A Memphis on April 27. There, he batted .371 in 18 games, including a .524 mark against left-handed pitchers.

With Arizona running lefty Wade Miley to the mound Thursday, Robinson got the call because of his track record against Miley -- he was 3-for-6 in his brief career -- and manager Mike Matheny's desire to lard the lineup with righty batters.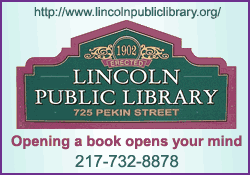 "When you give a guy like Shane Robinson an opportunity ... it's nice to see him come back and hit the way he did," Matheny said. "Very nice to see him show what he could do."

Robinson played a key role during the Cardinals' victory over the Los Angeles Dodgers in last year's National League Championship Series. His homer in the seventh inning of Game 4 sealed the Cardinals' 4-2 win, then he added a two-run single off Clayton Kershaw in Game 6 to cap a four-run third inning that fueled a 9-0 series clincher.

Once Robinson saw he was in the lineup Thursday, he opted not to study Miley's offerings extensively.

"The big thing is knowing you're going to get four at-bats," Robinson said. "For me, it helps me relax."

First baseman Allen Craig added a pair of hits for St. Louis (26-21), including a two-out RBI double in the bottom of the seventh that knocked out Miley (3-5). It scored left fielder Matt Holliday and snapped a 2-2 tie.

It also made a winner of reliever Pat Neshek, who allowed just one hit in two scoreless innings and fanned two. Neshek (1-0) has allowed just 12 runners and two hits over 21 innings, whiffing 23, and is earning more meaningful innings out of Matheny's bullpen.

"The thing I see with him is he's not a comfortable at-bat for anyone," Matheny said.

[to top of second column]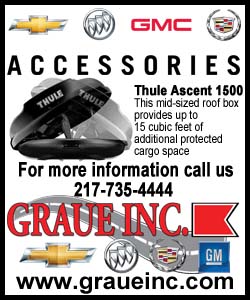 Starter Lance Lynn shrugged off a 30-pitch, two-run first inning to last six frames. He scattered seven hits, walked one and struck out six.

After getting an RBI single from first baseman Paul Goldschmidt and a sacrifice fly from second baseman Aaron Hill in the first, Arizona (18-31) put men on first and third with no outs in the fourth.
But Lynn overpowered left fielder Ender Inciarte and Miley for strikeouts, then induced an inning-ending grounder from right fielder Gerardo Parra.

"When you get an opportunity, it would be nice to score," Goldschmidt said. "But it wasn't just that inning. We needed to do a better job scoring runs. Two runs is not going to win you many ballgames."

In notching their first series sweep of the year, the Cardinals limited the Diamondbacks to four runs and 16 hits in the series.

Miley lasted 6 2/3 innings, yielding seven hits and three runs, with four walks and three strikeouts. It was his first loss in six road starts this season.

NOTES: St. Louis RHP Michael Wacha (right elbow contusion) said he expects to make his next scheduled start on Monday at home against the New York Yankees. Wacha was hit by a foul ball off the bat of 1B Matt Adams in the sixth inning on Wednesday and had to leave the game with a two-hitter going. ... Jon Griffin, a first baseman in the Arizona organization, blasted four homers on Wednesday night for Double-A Mobile at Tennessee, earning a curtain call from the road crowd. He tied a 45-year-old Southern League record. ... The Cardinals gave backup 2B Mark Ellis a start because of his career numbers against Diamondbacks LHP Wade Miley. Ellis entered 10-for-23 with four homers vs. Miley, but went 0-for-1 with two walks in this matchup.
[© 2014 Thomson Reuters. All rights reserved.]
Copyright 2014 Reuters. All rights reserved. This material may not be published, broadcast, rewritten or redistributed.