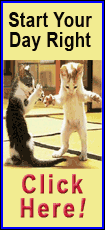 The first hit Sipp has allowed as an Astro came by way of a slow, two-out ground ball off the bat of Michael Saunders. The Seattle outfielder beat Sipp to first base to drive in two runs on an infield single, breaking a seventh-inning tie and lifting the Mariners to a 3-1 win at Safeco Field.

Saunders' hustle turned an inning-ending grounder into a two-run single, as left fielder Dustin Ackley scored from third base and designated hitter Stefen Romero alertly came around from second base.

"All I did was hit the ball soft and run," Saunders said with a shrug. "Those guys were the ones that got the hits to start the inning."

Sipp set a franchise record by retiring the first 21 batters he faced before Saunders' at-bat. The single, which came on a 3-2 count, left the left-hander in a state of frustration.

"To get beat by an inch sucks," Sipp said. "Our main focus is our pitch, and I feel like I executed that. I got beat to the bag, and I definitely feel like I need to be there (in time). It's one of those things that's going to eat at me for a while."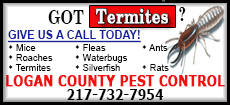 Mariners reliever Dominic Leone (1-0) earned his first career victory by throwing 1 2/3 scoreless innings. Seattle closer Fernando Rodney retired the side in order in the ninth for his 12th save of the season.

Houston starter Jarred Cosart (3-4) allowed three runs on five hits and three walks over 6 1/3 innings. He struck out six.

The Astros (17-31) lost their third game in a row, and they have a grand total of five runs in those contests.

Saunders went 2-for-4 with two singles and two RBIs, but his most important impact came by running hard down the line.

Cosart gave up two singles and a walk to load the bases in the seventh, then struck out catcher Mike Zunino for the first out of the inning. Sipp entered and got pinch hitter Cole Gillespie to pop out weakly before Saunders worked the count full.

Saunders hit a ground ball to the right of first baseman Jesus Guzman, who tossed the ball to Sipp covering at first. Sipp, who was coming from the third base side of the mound, appeared to be there in time, but Saunders slid the toe of his shoe into first base a fraction of a second before Sipp touched the bag.

"I kind of got out of stride," Saunders said. "I was not even sure I was going to reach the base, but it worked out."

Ackley scored easily from third base, and Romero alertly rounded third and scored without a throw as Sipp was looking at first base umpire Eric Cooper, hoping for the third-out call.

Saunders was ruled safe on the field, and a one-minute replay review confirmed it, resulting in two runs and a 3-1 Seattle lead.

[to top of second column]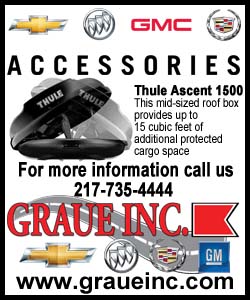 "It's tough to lose that way," Houston manager Bo Porter said. "(Sipp) made the pitches to get out of it, but at the same time, if we break right to the bag, I think we get (Saunders)."
Seattle second baseman Robinson Cano saw his five-game hitting streak end, but he extended his streak of games reaching base to 29 in a row with an intentional walk in the seventh.

Mariners starter Roenis Elias overcame a rough start and wound up allowing just one run on three hits in 5 1/3 innings. He struck out six but walked four and did not factor into the decision.

"He really didn't have command of any of his pitches, for the most part," Mariners manager Lloyd McClendon said. "His stuff was quality stuff; he just didn't have command."

Second baseman Jose Altuve gave the Astros a quick 1-0 lead with a home run on the first pitch of the game. Altuve hit a 370-foot shot to left field.

The Mariners got that run back in the bottom of the first. Center fielder James Jones and Saunders hit back-to-back singles, and Cano's sacrifice fly brought in Jones from third to tie the score 1-1.

Cosart was disappointed with his performance.

"I don't know what to say about the walks," Cosart said. "I've got to watch the video and cut down on them."

NOTES: Houston 2B Jose Altuve homered on the first pitch of the game, the first time this season he led off a game with a homer. ... Astros OF George Springer did not play Thursday, but he said that the hip flexor injury he sustained the previous night is not expected to be serious. ... Seattle's Nick Franklin started at shortstop for the second time this season. Franklin, a second baseman/outfielder who began his career as a minor league shortstop, might get a longer look at the position because regular SS Brad Miller is struggling. ... Houston starter Jarred Cosart has a 2.50 ERA against Seattle and a 5.30 ERA against everybody else this season.
[© 2014 Thomson Reuters. All rights reserved.]
Copyright 2014 Reuters. All rights reserved. This material may not be published, broadcast, rewritten or redistributed.